Steel Mills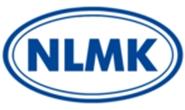 NLMK USA Steel Shipments Drop in Q4
Written by Sandy Williams
March 31, 2015
---
NLMK USA shipped 489,000 tonnes of flat rolled steel products in Q4 2014 compared to 534,000 tonnes in the previous quarter, a drop of 9 percent q/q. Revenue for fourth quarter was $405 million, down from $445 million in Q3. EBITDA for the quarter was $19 million compared to $36 million in Q3 and $30 million in Q4 2013.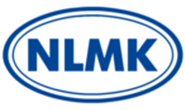 Steel capacity utilization was at 84 percent in Q4 down from 91 percent in in the previous quarter.  The company blamed weakening U.S. demand and low steel prices for the quarterly decrease in results. The breakdown by steel product was 20 percent galvanized, 23 percent cold rolled coil, and 56 percent hot rolled coil.
NLMK Group steel production for FY 2014 was 14.9 million, up 3 percent year over year. Total sales increased 2 percent y/y to 15.1 million tons. Net income was $845 million. Driving the group increase was year over year growth in sales of long product (+20%) and semis (+12%)
NLMK Group steel production for Q4 was 4.1 million tonnes, down 1 percent from the previous quarter.  Sales were 7 percent q/q at 3.8 million tonnes.  The Group's capacity utilization rate was 98 percent.
Outlook
NLMK anticipates weaker business activity and steel demand in the U.S. in first quarter. Steel demand in Europe is expected to be stable during the quarter.
NLML expects Russian steel consumption to grow 2 percent y/y in January-February 2015 due to trader restocking and increased demand for pipe products.  Pipe product demand is expected to pick up by 13 percent y/y January-February.  Construction demand will experience a seasonal slowdown during the period.  Steel imports into Russia are expected to decline by 30 percent.  Steel pricing is expected to decline 10 percent in Q1 2015 due to devaluation of the ruble.

Latest in Steel Mills