Steel Mills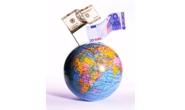 Mexican Steelmakers Call for Relief From Unfair Imports
Written by Sandy Williams
July 7, 2015
---
Mexican steelmakers are feeling the pressure from unfairly traded steel. In a joint statement on last week, Altos Hornos de Mexico (AHMSA), De Acero, Tubacero and ArcelorMittal accused Russia, China and Turkey of dumping steel at prices below production costs. In a full page newspaper ad, the steel companies urged President Enrique Pena Nieto to impose temporary tariffs on countries with no trade deals with Mexico. The steelmakers also asked for stronger trade measures to protect the steel industry.
Last month Altos Hornos de Mexico (AHMSA) said it would suspend investment plans and cut its workforce by 20 percent, around 4,500 jobs. De Acero laid off 2,500 workers and idled one of its plants.
In Wednesday's statement ArcelorMittal said it will cut 2,800 jobs at its Mexico facilities. The steelmakers warned that the job losses will continue as long as Mexico continues to import steel products at dumping prices.
On Tuesday, July 2, 25,000 workers marched in Monclova to demand that the Ministry of Economy implement measures to curb unfair imports and competition from China as well as from Russia, Ukraine, Japan and South Korea.
In response a response to the industry, the Ministry of Economy issued a statement last week saying it was working with steel association Canacero to analyze the "problem derived from the reduction in world demand, the overcapacity in the market, the drop in oil prices, the devaluation of the (Russian) ruble, and other issues".
The Ministry statement said, "We have placed particular attention on the risks represented by imports of Chinese products."
In a report to the Mexican Stock Exchange last month, AHMSA noted that 7 million tons of steel are imported annually and that the company's prices have dropped 40 percent in the last five months due to unfairly priced imports.
Mexico imposed duties on Chinese cold rolled coil in June. Three other ongoing trade investigations involve the dumping of hot rolled coils, welded pipe and pre-stressed steel products.

Latest in Steel Mills