SMU Data and Models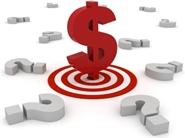 Steel Mill Negotiations: More Willing than Just a Few Weeks Ago
Written by John Packard
September 3, 2015
---
Steel mills in the United States are more willing to negotiate flat rolled steel prices on essentially all products than they have been over the past three or four months. This statement is based on the results of our most recent flat rolled steel market analysis which was just completed earlier today.
Ninety-seven percent of our respondents reported the domestic mills as willing to negotiate hot rolled prices. This is 17 percentage points higher than our last survey during the middle of August. We did see hot rolled prices slip again this week as at least one EAF mill has gotten aggressive for orders of 1,000 tons or greater.
The results were similar for cold rolled with 88 percent of our respondents reporting the mills as being willing to negotiate CR spot pricing.
Eighty-seven percent of our respondents reported galvanized prices as negotiable. This is essentially unchanged from mid-August but well below the 58 percent reported in early July.
Galvalume also saw the percentage of respondents reporting prices as negotiable at the domestic mills as growing. Sixty-seven percent told SMU that mills were willing to negotiate prices on AZ products. What we are finding here, according to one steel mill, is a reaction to the lower priced Vietnamese and Brazilian prices.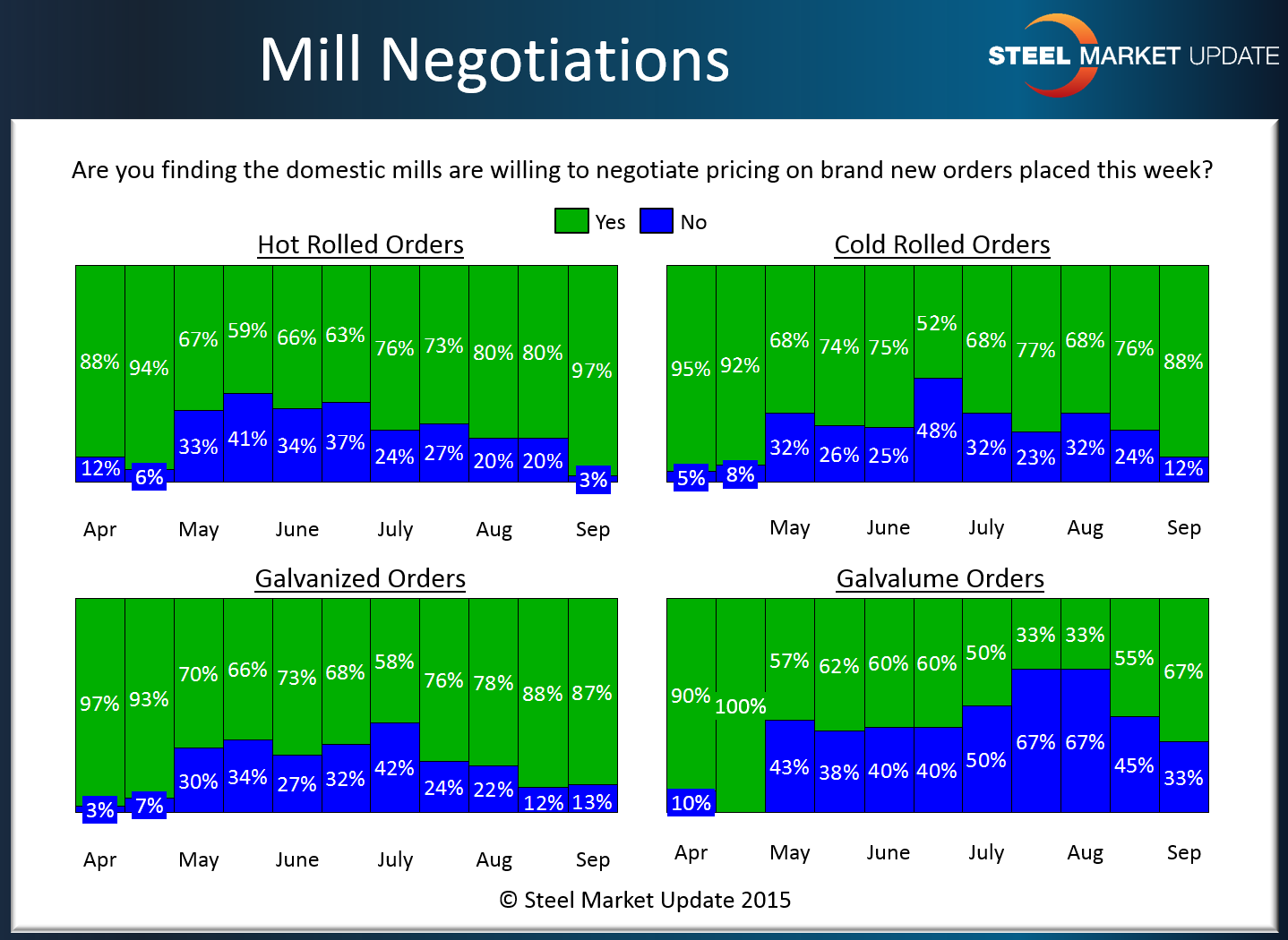 A side note: The data for both lead times and negotiations comes from only service center and manufacturer respondents. We do not include commentary from the steel mills, trading companies or toll processors in this particular group of questions.
To see an interactive history of our Steel Mill Negotiations data, visit our website here.

Latest in SMU Data and Models