Steel Mills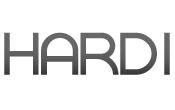 HARDI/ITR Construction Forecast 2016, Part 2
Written by Sandy Williams
January 26, 2016
---
Steel Market Update is a member of an association connected to the construction industry called HARDI. HARDI stands for Heating, Air-conditioning & Refrigeration Distributors International. HARDI and The Institute for Trend Research (ITR), an economic forecasting company, work together to gather economic data to provide a forecast to the HARDI members located in the United States and Canada. The information shared in our newsletter is only part of a much larger package seen by participating HARDI member companies.
In our last issue we covered forecasts for the Northeast, Mid-Atlantic, and Southeastern Region. Today we will cover the Great Lakes, Central, Southwestern and Western regions.
Great Lakes Region
Housing permit authorizations in the Great Lakes region increased in late 2015, gaining 26.8 percent in the three month period ending in November. In November alone, permits surged 83.2 percent year-over-year. The untypically mild weather may have spurred construction activity. Home prices cooled everywhere in the region except Pennsylvania. Weaker pricing and a drop in the US Midwest Region Remodeling Market Index may impact sales for HARDI members. ITR placed housing construction growth at 11.1 percent for 2015. Accelerated growth is expected for early 2016 before declining briefly later in the year. The forecast is 5.4 percent for 2016 and 12.1 percent for 2017.
Commercial construction is on a downward trend in the Great Lakes. Spending in the three months ending in November was 29.4 percent lower than the same period in 2014. The decline is expected to reach bottom in early 2016 and then rise through the remainder of the year before plateauing in 2017. Warehouse construction is the highest growth sector currently. Kentucky is a bright spot for commercial construction with large contracts expected. The commercial construction forecast is -10.6 percent for 2015, 16.3 percent for 2016, and 3.6 percent for 2017.
Central Region
Housing permits are expected to accelerate in 2016 through first quarter 2017. Large states with diversified economies are doing better than their neighboring states that rely on agriculture and the oil and gas industry. Home prices are rising across the region except for North Dakota which is now below its five year average. Rising home prices should be an incentive for home owners to build or remodel. ITR's housing construction growth forecast is 0.6 percent for 2015, 9.5 percent for 2016, and 3.5 percent in 2017.
Commercial construction dropped 5.6 percent in the 12 months ending in November. The region is in considered in recession for commercial construction. Construction spending is forecast at $11.7 billion for 2016, unchanged from 2015. Although most of the region is seeing contraction in total projects, Nebraska and Colorado are exceptions. The recession is expected to deepen in the first half of 2016 before recovering in the second half. ITR's commercial construction forecast is -10.4 percent growth for 2015, 0.7 percent in 2016, and 19.3 percent in 2017.
Southwestern Region
Housing construction in the Southwest increased about 5.3 percent over 2014. Texas is making gains in housing unlike its energy cohort Louisiana that has seen permit authorizations drop 7 percent in the three months ending in November, after a year bordering recession levels. Home prices increased across the region with Arkansas pricing growing at the slowest rate. A growth rate of 2.0 percent is forecast by ITR for 2015, 8.5 percent for 2016 and 5.2 percent for 2017.
Commercial construction is doing better than expected in Texas and, as a result, ITR revised its outlook upward for the Southwest. Spending in Texas grew 15.8 percent at the end of 2015 but other states declined. Construction finished 2015 in recession at -9.3 but ITR predicts a rising trend by mid-2016 to end the year up 16.8 percent. Likewise, 2017 should also see acceleration in commercial construction, ending at 16.1 percent growth for the year.
Western Region
Twelve month through November 2015, Western region permit authorization rose 15 percent year-over-year. California, which accounts for 41 percent of the total permits in the period, averaged 17.7 percent in the past six months. Permit growth is expected to slow through the third quarter of 2016. Recent indexes show home remodeling and home sales slowing. Home prices are above the five year average in the Western region which could be incentive for upgrades and new HVAC systems. The housing construction forecast for the region is 15.4 percent for 2015, 8.2 percent in 2016, and 9.4 percent in 2017.
Commercial construction spending declined 6.4 percent in the 12 months through November to $14.7 billion but is expected to pick up in 2016. ITR is forecasting 2016 commercial construction to rise 13.9 percent from 2015 to $16.4 billion. The commercial construction forecast is -8.7 percent for 2015 13.9 percent growth in 2016, and -2.2 percent in 2017.

Latest in Steel Mills