SMU Data and Models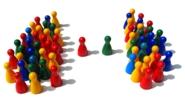 Steel Mill Negotiations:Hot Rolled Weakest Product
Written by John Packard
February 18, 2016
---
Hot rolled continues to be the weakest product according to those responding to this week's flat rolled steel analysis. We found 82 percent of our respondents reporting the domestic mills as willing to negotiate hot rolled pricing. This is much higher than the 54 percent we reported two weeks ago and takes us back to December levels.
Cold rolled, galvanized and Galvalume were less mill sensitive with 35 percent of those responding to our CR inquiry reporting the mills as willing to negotiate. For Galvanized, 41 percent reported the mills as willing to negotiate spot pricing and Galvalume dropped to 11 percent of those responding to our survey reporting AZ prices as negotiable. Based on the results seen, we believe the spread between hot rolled and the other flat rolled products base pricing will continue to be wider than historical levels.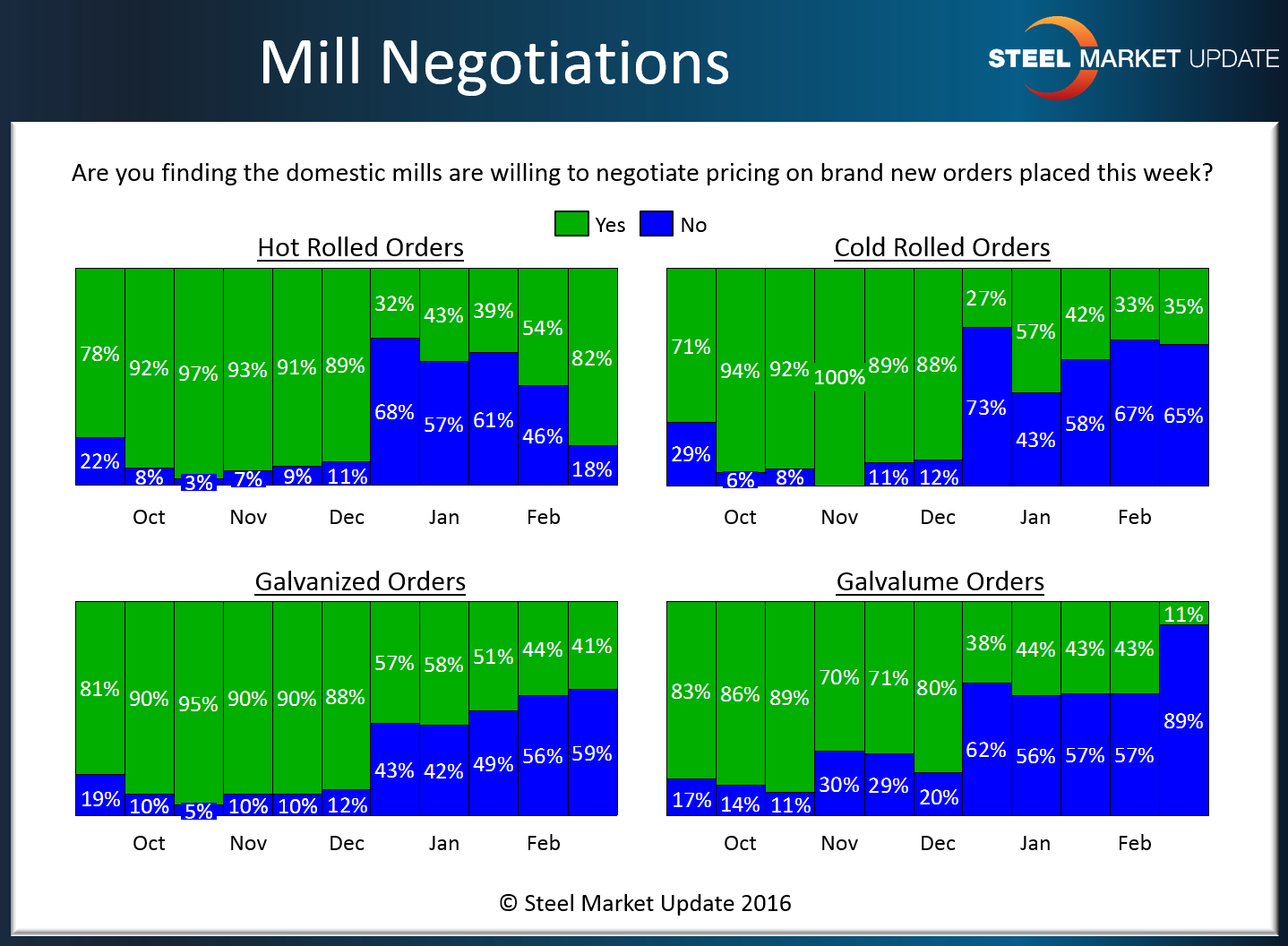 A side note: The data for both lead times and negotiations comes from only service center and manufacturer respondents. We do not include commentary from the steel mills, trading companies or toll processors in this particular group of questions.
To see an interactive history of our Steel Mill Negotiations data, visit our website here.
Latest in SMU Data and Models