Steel Mills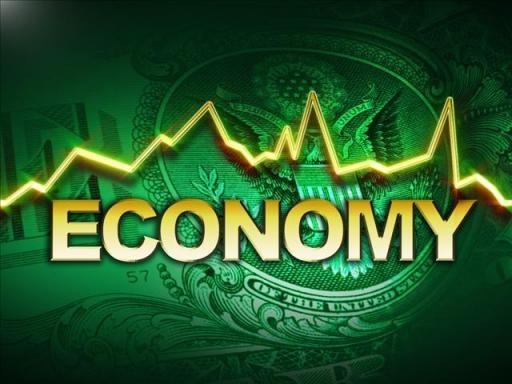 HARDI/ITR Quarterly Forecast January 2016, Part 1
Written by Sandy Williams
March 20, 2016
---
Steel Market Update is a member of an association connected to the construction industry called HARDI. HARDI stands for Heating, Air-conditioning & Refrigeration Distributors International. HARDI and The Institute for Trend Research (ITR), an economic forecasting company, work together to gather economic data to provide a forecast to the HARDI members located in the United States and Canada. The information shared in our newsletter is only part of a much larger package seen by participating HARDI member companies.
ITR looks at data using a 3 month and 12 month moving average to determine where business is within the growth cycle. Today's issue will cover the general economic overview as well as forecasts for the Northeast, Mid-Atlantic, and Southeastern Region based on data as of January 2016.
Economic Overview
ITR economist Alan Beaulieu notes the economy is slowing down with most of the deceleration on the industrial side of the economy. Mining, oil and gas are weighing some parts of the economy down but overall GDP still moving up. Manufacturing is still on a positive slant. Underneath it all is strength of the American consumer: job creation is growing, wages are up, disposable income is going up, housing is solid, and mortgage rates are still low. There will be some mild inflationary prices in future that will help HARDI members raise prices somewhat. A lot is going on that is positive, says Beaulieu. Strength for HARDI members will be in the housing rather than commercial market. The HARDI industry outlook is +3.5 percent for 2016 and +3.4 percent for 2017.
Northeast
Residential: Annual housing permits in the Northeast hit an eight year high in 2015, up 52 percent from 2014, but are now at more modest growth rate. Housing permits are strong in Maine and Connecticut with accelerating growth. New Hampshire is seeing cyclical decline although home prices are stronger in the state. This is possibly due to a lack of supply pushing up prices. In New York, Vermont and Massachusetts permit growth is strong but slowing. The housing permit forecast calls for a decline in the 2016 growth rate which will normalize going forward. The 2016 permit forecast for 2016 is -21.2 percent, improving to 9.0 percent in 2017.
Commercial: New Hampshire commercial growth in late 2015 was -67.7 percent below year ago levels and getting worse. Vermont was also negative at -53.0 but is improving. Commercial construction is growing in Rhode Island, New York and Maine and slowing in Connecticut. Some contraction is happening in Massachusetts and definitely in New Hampshire. For the region as a whole, the amount of projects is 9.3 percent below the year ago level. Dollar value is good at $4.6 billion, up 2.6 percent. New projects to bid on will be waning and ITR suggests watching margins to get work to carry through the year. Hotel and motel construction is up 80 percent year over year and warehouse construction up 8.9 percent. Everything else is negative said Beaulieu. Commercial construction is forecast to grow 16.3 percent in 2016 and 1.0 percent in 2017.
Mid-Atlantic
Residential: Good things are happening in New York City, New Jersey, and Delaware and Washington D.C. with permit authorizations growing at double digits. Pennsylvania is experiencing positive but slowing growth. Maryland permit issuance is in recession phase. Home prices are going up everywhere except NYC. Finding HVAC work in metro areas will not be a huge concern. The drop in permits for residential looks like a steep decline in 2016 but is a normalization of trend. The growth rate forecast is -20.7 percent in 2016, stabilizing at 11.6 percent in 2017.
Commercial permits were in negative numbers DC and Delaware but improving. The number of construction projects is flat from a year ago. The area under construction has been declining from a July 2015 high with quarter over quarter area-under-construction 30.2 percent below year ago levels. Flat and declining conditions are across the board in all construction sectors. There will be a few decent size jobs in NYC but not a lot of work to be chasing. ITR says the residential side will be HARDI's friend with pricing pressure on commercial side. The commercial Industry forecast for 2016 is -9.9 followed by +6.6 percent in 2017.
Southeastern
Residential: The Southeast region experienced strong permit growth at the end of 2015 with North Carolina the only state showing any signs of slowing. Twenty percent of U.S. population growth is in the Southeast region which will have an end result of increased residential construction growth. Housing prices increased in the region expects permits will accelerate in the near term until stabilizing in mid-2016 in the low double digits. The Southeast housing permit forecast for 2016 is 11.8 percent followed by 8.8 percent in 2017.
Commercial: On an annual basis dollar spending on construction declined in the Southeast and is headed toward recession. Virginia, Mississippi and Alabama commercial construction was down significantly by double digits at the end of 2015. Tennessee, Florida and South Carolina construction accelerated while slowing in North Carolina and Georgia. Every type of commercial construction is declining in the region creating a tough market with little opportunities. Late 2016 should bring some relief, said ITR. The ITR forecast for commercial construction is 2.9 percent for 2016 and 13.3 percent in 2017.
SMU Note: We will hear more from Alan Beaulieu of the Institute for Trend Research later this year at our Steel Summit Conference in Atlanta, Georgia. Dr. Beaulieu will be one of our keynote speakers at this year's conference which will be held at the Georgia International Convention Center adjacent to the Atlanta International Airport on August 29-31st. Registration and more details can be found on our website: www.SteelMarketUpdate.com

Latest in Steel Mills