Steel Products Prices North America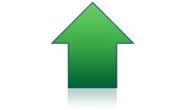 Comparison Price Indices: Hot Rolled Moving on Up
Written by John Packard
April 3, 2016
---
Flat rolled steel prices continue to climb and there is quite a range out there when looking at the various indices. It is SMU opinion that the variances are due to collection techniques and the amount of data available to any specific index at the time they produce their numbers. SMU and Platts take into consideration the "asks" (what the mills are requesting be paid) and "bids" what the buyers are willing to pay. We also take into consideration how much "flexibility" we are finding with the mills as they negotiate with their customers.
We are seeing all items climbing including hot rolled steel which is clearly headed toward $460 per ton and probably higher in the coming weeks.
SMU held our number on benchmark hot rolled at $440 per ton which is the average of our range $420-$460 per ton. Our Momentum Indicator is pointing toward higher prices and the number of offers at $460 is clearly growing.
Platts took their HR number to $460 by the end of the week (they moved up twice during the week) while SteelBenchmarker came out at $423 per ton (SteelBenchmarker only reports pricing twice per month).
Cold rolled prices rose on all three indexes: Platts ($620), SMU ($615) and SteelBenchmarker ($595).
We also took our galvanized .060" G90 index average up $8 per ton while holding Galvalume .0142" AZ50, Grade 80 at the same number as the previous week.
Plate prices were up by double digits with Platts moving up $15 to $540 per ton and SteelBenchmarker up $36 from their last report to $518 per ton.

FOB Points for each index:
SMU: Domestic Mill, East of the Rockies.
SteelBenchmarker: Domestic Mill, East of the Mississippi.
Platts: Northern Indiana Domestic Mill.

Latest in Steel Products Prices North America