Service Centers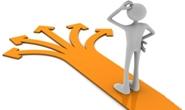 Service Center Market Feedback from Week Ending April 1, 2016
Written by John Packard
April 3, 2016
---
We know our readers enjoy hearing comments from those with whom we speak on a regular basis regarding market trends and pricing. We have had an active week heading into the first full week of April so here are some of the things our readers and sources are talking about during the last week of March 2016.
From a Midwest based service center, "Spot prices as of my Feb 22 Update were $20.50/$28.00/cwt. Spot prices as of my Mar 20 Update were $23.00/$31.00, up $50/ton on HR and up $60/ton on CR/Galv. The 4th price announcement came in between these updates.  There is little to no negotiating room and another price increase rumored."
An executive with a large national service center group told us on Tuesday of last week, "HR: $21-22; CR/HDG: $29.50-31(vast majority above $600). We are not active in Spot at this moment. We are covered through contracts as well as buying stronger in Spot prior to this month, in anticipation of higher prices. The last week seems like there has possibly been some stability. However, Scrap appears very tight and April price increases will add fuel to the sheet market. That, combined with static mill production and lower imports should keep conditions in the mills' favor in the near term."
Another service center executive told us on Tuesday, "CR prices flat at $30.00-31.00 this week. On the integrated side there is a touch more availability.  Minis are locked down pending scrap negotiations. No word of any plan to re-start USX or AK."
A service center in the Southeast told us, "US Steel back in the spot market. I am getting offers on hot rolled at $22.00/cwt-$23.00/cwt and cold rolled $30.00/cwt [not necessarily from USS]. The question is will the EAF mills announce a price increase or just manage to their scrap costs?"
A Great Lakes area distributor told us their base prices last week on galvanized and cold rolled were $31.50/cwt. We also learned, "We are seeing foreign offers from a few traders.  There is about a 80-100/ton difference vs domestic.  I don't think there will be much in the way of "true speculative tons", but if you can back up foreign purchase, especially out of a foreign mill that can deliver quickly, then there is an advantage."
A large galvanized service center reported, "Orders are strong – we are turning down a lot of spot SC inquiries, especially on sizes typically supplied by the integrated mills. Demand is off slightly from Q1 2015. This is a primary reason why this market is not flying high, because those who planned a similar forecast for Q1 2016 still have a little inventory on the floor. I strongly believe end users STILL do not know of the dire supply crunch our market will face shortly here in Q2."
 
 Competition continues to be an issue with some service centers as expressed by this Midwest based distributor, "We are still receiving plenty of quoting opportunities BUT are having huge difficulties realizing any replacement cost increases. IF we have or have easy access to material at the lower end of the pricing structure we can put together orders, otherwise there is plenty of competition from larger warehouses holding material. So far April looks to be much weaker then March which was substantially weaker than February."
On Wednesday we heard from a Chicago area service center, "Yes, prices are moving higher and expected to continue to rise over the coming months. Spot HR is 22.00, CR 29.00 and HDG $30.00 [base prices]."
SMU will begin our early April flat rolled steel market trends analysis on Monday morning. If you are invited to participate, please take a few moments and click on the link/button that is contained in the invitation.

Latest in Service Centers