SMU Data and Models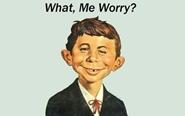 The Truth About Selling Steel: Fear as a Motivator
Written by John Packard
April 12, 2016
---
Written by: John Packard, Publisher of Steel Market Update. Packard has 31 years of steel sales experience in the steel industry in the service center, trading company and steel mill segments of the industry. The Truth About Selling Steel is series of articles dedicated to those interested or involved with the process of selling (with special emphasis on steel). You can find more articles on the subject in our website under the Resources tab. Please also be aware that SMU offers a custom workshop to companies interested in gaining more knowledge about the sales and purchasing processes.
The other night I was watching a TV show called "Beyond the Tank." The show follows the progress of entrepreneurs who received financial backing from the "sharks" on a previous episode of "The Shark Tank." One of the investors working with people and their companies coming into The Shark Tank is Kevin O'Leary, a Canadian born entrepreneur who co-founded a company called SoftKey which was later sold to Mattel, making O'Leary a multimillionaire. O'Leary is best known by his nickname, "Mr. Wonderful."
O'Leary made a comment on Friday evening that resonated with me personally. He was discussing the need for sales and said of entrepreneurs "Fear of failure is a great motivator."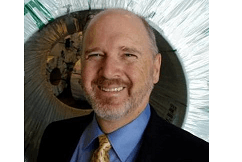 I began my steel sales career with a secondary galvanized company called Rolled Steel Corporation (now defunct) in Skokie, Illinois. Rolled Steel was best known for "the bullpen" which was a large room housing all of the sales people with the surrounding walls being one large blackboard which listed all of the inventory owned by the company (before computer monitors on every salesman's desk). The salesman "pounded the phones" in order to sell the inventory before others in the room sold the same steel.
The system was simple. Each salesman had a geographical territory and was free to contact any unsold account in that territory. The more cold calls you made and the more inventory you were able to offer, the better chance you had to sell steel and make a living. All of the salespeople in that room were on commission so competition was internal and intense.  You scrambled to sell the "good" inventory you had (or you figured out how to make a pig out of a sow's ear), more than worrying about what another company on the outside might be offering.
After a few years, I moved on to another secondary and toll processing service center called Innovative Steel in New Hope, Minnesota. The sales process was similar in that we pounded the phones to sell the inventory we had available, but there were only a couple of sales people and we concentrated on selling slit coil so the competitive pressures were slightly less than what I experienced at Rolled Steel.
Then I moved on to Pacesetter Steel Service, Inc. in Marietta, Georgia (now located in Kennesaw, GA). The business philosophy and inventories available to sell were dramatically different than what I was used to at Rolled Steel and Innovative Steel. Instead of selling secondary, I was now selling prime. Instead of selling odd sized coils, I was selling master coils in standard widths. Instead of competing for inventory with others within Pacesetter, I was now competing with companies all over the country who had the same inventory items available for sale that I had.
I joined Pacesetter having been successful at selling steel for Rolled Steel and Innovative Steel. My ego was well inflated and expectations ran high, both on my part and that of people who hired me at Pacesetter.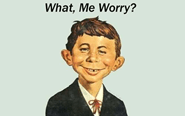 For the first two months I struggled mightily and sold very little steel. I was out of my element, no longer pounding the phones trying to sell secondary steel. This business was much more targeted and sales were much harder to come by. My competition was unseen and unknown by me. I was struggling to learn what I needed to do to sell the products being offered by my company.
Worry and frustration was replaced by fear when one day the head of the sales department called me into his office and told me I had 30 days to start selling or find new employment.
This was the make or break point in my young life and for my steel sales career. First, I had to figure out what was wrong with my "pound the phones" approach and, second, what I needed to do to correct the issues and begin selling steel – and I needed to do all of this in a matter of days or be left on the streets of a city where I had few friends and no other options.
This is a crossroad many salespeople encounter during their sales career. It is at this point when the great salespeople figure out how to thrive. Those who are unable to handle the fear will many times figure out how to just survive, many transferring to another area of the company or learning how to sell just enough to be left alone and not be challenged by their superiors.
I was one of those people who refused to fail. The fear of failure forced me to park my ego and to reach out to others who were successful and ask them for help. I found a sales mentor and we worked on my weaknesses on a daily basis, many times at night out of the apartment complex where we lived. I lived and breathed prime galvanized steel, not only over that 30 day trial period but from that point forward. Because once you start, the fear of failure is always in the back of your mind, whether real or imaginary.
My recommendation to managers who are struggling with non-performing sales people, is that, at some point in time, you have to find out who has the intestinal strength and the will to go the extra mile. If never challenged, as I was when I was given 30 days to perform or else, then you never know who will rise to the challenge and respond to the fear of failure. Too many companies are okay with mediocrity and don't challenge their employees to excel.
To those of you who are salespeople: Recognize when your performance is less than what is expected both by management as well as yourself (assuming the company has given you clear sales goals and continues to update those goals on a regular basis). When you reach the point when you are challenged or your gut tells you things are not going well, you need to park your ego and look to others to assist in the process of correcting your errors and learning what it takes to make the close. Find a mentor. Look for help both within and outside of your company. Figure out where your company's value proposition is and how you can tap into it. Most of all, understand and appreciate time is of the essence and you cannot put off learning what you should already know.
The good news is Success always trumps Fear.

Latest in SMU Data and Models