International Steel Mills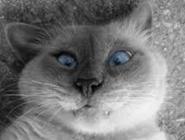 Baosteel Group "Shocked and Angered" by US Steel Section 337 Charges
Written by Sandy Williams
May 1, 2016
---
Baosteel Group refuted allegations of illegal trade activity charged by US Steel in a Section 337 investigation and said they were "shocked and angry" by the accusations.
"As a company whose operations are completely market-oriented, Baosteel Group strictly abides by the laws and regulations of the places in which it is operating in its daily business and respects the market rules, therefore, the three allegations made by United States Steel Corporation is groundless, and does not conform to the reality completely," wrote Baosteel in a statement.
US Steel charged that Baosteel was involved in the theft of trade secrets related to development of advanced high strength steels. In response, Baosteel said:
"In particular, the allegation for misappropriation of trade secrets against Baosteel is out of the unverified conjecture and subjective assumptions by United States Steel Corporation, just a tale of a tub. Baosteel has always followed the rules and respected the intellectual property rights, has never acquired and will never acquire technologies through steal. Baosteel always attaches importance to independent research and development, as well as technological progress, and the development of relevant technologies is the result of sustained inputs in R&D projects by the company and long-term efforts made by Baosteel's R&D staff."
The China Ministry of Commerce said US Steel's complaints have "no factual basis" and should be rejected by the U.S. ITC.
China's state media, the People's Daily, said on Friday, the move by US Steel was an attempt to protect U.S steelmakers. "The request for an investigation looks reasonable, but the core is still trade protectionism."
"The intention to crack down on Chinese steel products is against market principals and free trade spirit – also, it only fits the interests of a small group of people in the United States," added People's Daily.
"As a country of immigrants, the U.S should uphold its ideas of openness and inclusiveness … in face of lobbying from a very minority industry. If the U.S. moves backward to wave the trade protectionist stick, it is actually shaming its own great tradition of market economy and free trade."
Baosteel earnings for first quarter were a net profit of 1.5 billion yuan ($232 million) net profit in the first quarter, compared to a net loss of 1.2 billion yuan ($185 million) in the last quarter of 2015.
The company said the censure by US Steel was a "disrespect and vilification of Baosteel and Baosteel's R&D staff" and it will "reassert the legitimate rights of the company according to relevant international rules and laws."

Latest in International Steel Mills