Steel Mills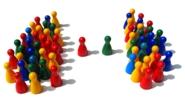 Bid for Release of US Steel "Secret Deal" Rejected Again
Written by Sandy Williams
May 4, 2016
---
Motions to release details of the "secret deal" between US Steel and the Canadian government were again rejected by the judge presiding over the US Steel Canada restructuring process.
Justice Herman Wilton-Siegel said on Wednesday that petitioners for the release have not sufficiently proven that they need the details of the agreement, although he admitted disclosure would alleviate suspicions regarding the restructuring.
"As is often the case in such situations there is a suspicion that the actions of USS and USSC are prompted by a desire to prevent the applicants from obtaining information that would be of advantage to the applicants," he wrote. "From the perspective of these … proceedings disclosure would serve the practical purpose of dispelling such suspicions and allowing the parties to focus on the more immediate issues of reaching a viable restructuring agreement."
The city and workers have argued that full disclosure is necessary to make informed restructuring decisions but the judge disagreed, saying that the current known details are enough.
"I accept that a disparity in knowledge could give rise to an unfairness … that would call for limited disclosure, but only if the disparity related to material information," wrote Wilton-Siegel. "In this case the applicants have not demonstrated how knowledge of the specific details of the undertakings in the Agreement is necessary in order to frame their arguments … or would otherwise be material to their respective positions …"
(Source: Hamilton Spectator)

Latest in Steel Mills