Final Thoughts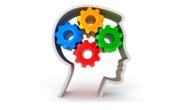 Final Thoughts
Written by John Packard
June 13, 2016
---
As most of you know, I am in New York City running with the steel crowd associated with the Steel Success Strategies and the surrounding steel "events" entertaining the industry over the first three days of this week. I have probably spoken to 60-70 individuals about many subjects of interest, pricing, lead times, potential for more price increases all the way to what "may" happen with Essar Steel Algoma and USS Canada.
We will have much more about the conversations I have been having on Thursday after I return to my office.
Sorry for such a short "Final Thoughts" but I am trying to get as much face time with as many steel people as possible before I need to head back home.
As always your business is truly appreciated by all of us here at Steel Market Update.
John Packard, Publisher
Latest in Final Thoughts