International Steel Mills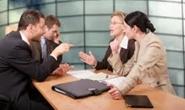 Tata Steel and Thyssenkrupp Discuss Joint Venture
Written by Sandy Williams
July 12, 2016
---
Tata Steel and Thyssenkrupp confirmed they are in talks about consolidating their European steel businesses.
Tata Steel is currently in the process of selling its UK assets but said on Friday that it will also "look at alternative and more sustainable portfolio solutions for the European businesses." Tata said it has been reviewing bids from seven potential buyers for their commercial value and future viability for stakeholders. The uncertainty surrounding Brexit and the outcome of discussions about the British Steel Pension Scheme has contributed to Tata considering a new strategy for the company.
Tata said it is in preliminary discussions with strategic players in the steel industry, including Thyssenkrupp, about the feasibility of a potential joint venture.
Koushik Chatterjee, Group Executive Director and Tata Steel's Executive Director for Europe, said: "We have initiated conversations for a strategic collaboration for our European business. A potential strategic combination of strip products businesses offers the best prospects to create a premium, world-class steel business with the scale and scope of capabilities to complete successfully on the global stage."
Thyssen spokeswoman Nicola Roettger said that that Thyssenkrupp has repeatedly emphasized that a consolidation of the European steel industry is necessary. European steel mills have struggled with overcapacity and a flood of lower priced imports from China which has hurt profit and sales.
The struggle of European steel businesses has led to a run of mergers, acquistions and closures. Most recently, ArcelorMittal announced it has partnered with Marcegaglia SpA to acquire Italy's ailing, environmentally-challenged Ilva steel plant.
The Wall Street Journal analyzed data by Jeffries and found that an ArcelorMittal-Marcegaglia joint venture would capture 40 percent of the EU market share and a Tata-Thyssenkrupp venture 25 percent.
Analysts say that, as the first and second largest steel ventures in Europe, the consolidated companies could better control excess capacity by aligning production with demand, leading to a healthier steel price environment.

Latest in International Steel Mills