Steel Products Prices North America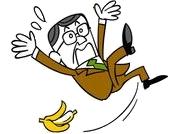 Comparison Price Indices: More Slippage
Written by John Packard
August 28, 2016
---
Flat rolled prices dropped for yet another week with benchmark hot rolled coil moving below the $600 per ton mark. The three indexes SMU follows had hot rolled coil averaging $590 to $598 per ton. SMU understands there are offers for HRC out there at the $570 level and potentially less than that for large tonnage orders and we continue to have our Price Momentum Indicator pointing toward lower prices over the next 30 days.
Cold rolled prices are sitting at, or close to, $800 per ton ($40.00/cwt) with SMU cold rolled average down $10 per ton for the week while Platts remained the same at $800 per ton. SteelBenchmarker reported prices this past week and had CR averaging $794 per ton.
Galvanized .060" G90 was down $5 per ton to $860 per ton. The $860 number includes $60 worth of coating extras. When the extras are removed the starting base price is $800 per ton or $40.00/cwt, the same as cold rolled shown above.
Galvalume .0142" AZ50, Grade 80 average remained the same as the prior week at $1101 per ton.
Plate prices dropped dramatically on both Platts ($560 per ton) and SteelBenchmarker ($583 per ton).

FOB points for each index:
SMU: Domestic Mill, East of the Rockies.
SteelBenchmarker: Domestic Mill, East of the Mississippi.
Platts: Northern Indiana Domestic Mill.
Latest in Steel Products Prices North America