Economy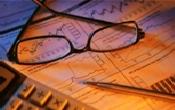 August 2016 at a Glance
Written by Brett Linton
September 1, 2016
---
During the month of August the SMU Price Momentum Indicator was adjusted from Neutral to Lower indicating our belief that flat rolled steel prices would continue to fall during the next 30 to 60 days.
Our hot rolled "average" for the month dropped from $618 measured during the month of July to $591 per ton at the end of the month. This was $1 lower than the CME settlement price and $9 lower than the Platts HRC average for the month.
Buyers and sellers of flat rolled steel products continue to be optimistic but not quite as optimistic as we have seen during the previous two months. The trend for Sentiment is for buyers and sellers to be less optimistic and we believe this is due to the falling prices.
Zinc prices moved higher ending the month at $1.05 per pound. The average for the month of June was $0.9229 per pound.
Service center flat rolled inventories rose according to our proprietary analysis of the MSCI data. Inventories were at +48,000 tons in Excess as of the end of July.
Here are a number of the key data points for you to review: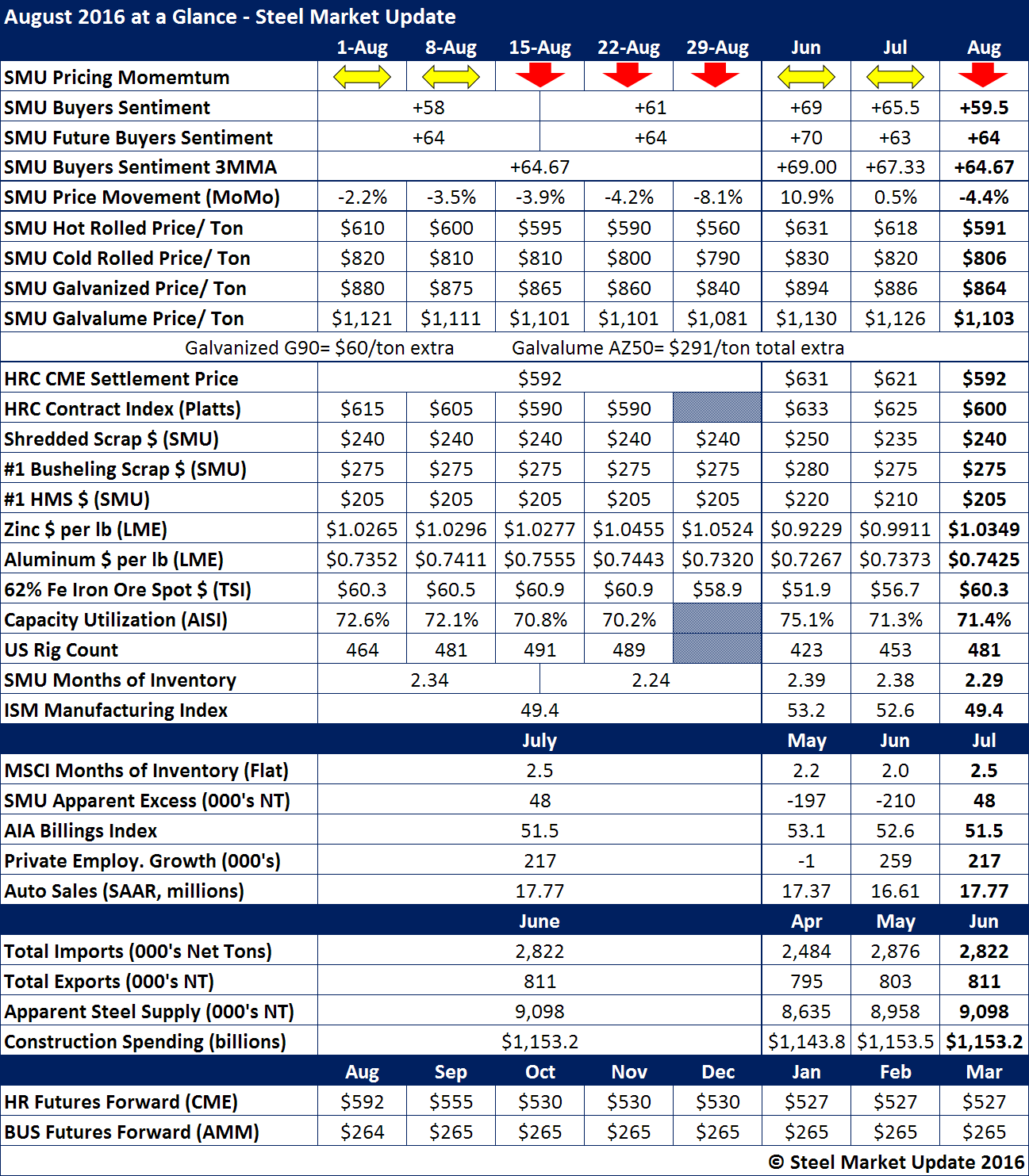 Latest in Economy