Final Thoughts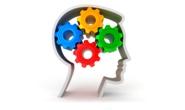 Final Thoughts
Written by John Packard
September 21, 2016
---
There have been two complaints filed with the U.S. Department of Commerce for circumvention of duties by Vietnam. One is on CORE (corrosion resistant steels like galvanized and Galvalume) and the second one is on cold rolled. Steel Market Update has seen the CORE complaint but we have not yet seen the cold rolled one. However, one of the mills did confirm that their company was one of the mills behind the CR complaint.
One of our sources advised that other mills are in the process of filing their own complaints but we were unable to find out what products/countries might be involved. We expect press releases soon but the market is very fluid at the moment. The playing field, however, is in the process of being altered and trading companies and end users are most likely going to be exposed to some pain.
I received the following from a European steel executive earlier today: "I was with some service centers over the last couple of days. We were talking about the market and different sources of information. You guys are very highly regarded by many. They like your data and analysis in addition to just news reports and feel you are far more impartial and comprehensive than the others as well." I thank the executive for his comments and I appreciate that our customers (and even those who are not clients/members) understand the extra time and energy SMU puts into our newsletters, website, workshops and our conference. We understand that navigating the industry and market cycles is not easy. Our goal is to try to put quality market intelligence out to our members on a timely basis so they can make the best decisions for their company and ultimately for their family.
I did speak with trade attorney Lewis Leibowitz this afternoon regarding the Request for Circumvention Ruling being requested by CSI and SDI against Vietnam. This request is different from the ENFORCE Act discussion we had (and the article published in tonight's issue referencing comments from Mr. Leibowitz). The circumvention request is based on the transformation of the substrate being "minimal" and therefor does not alter the country of origin. There have been cases brought in the past and back then it was determined that putting zinc on steel is a "substantial transformation" of the steel. However, Commerce can make a new ruling and it appears that is one thing the domestic mills are trying to accomplish with their complaints against Vietnam.
I spoke with one trading company executive this afternoon who told me that their Vietnamese orders were late and they would consider not extending their letter of credit (LC) any further. That would effectively cancel the order.
Steel buyers need to be in contact with the trading companies with whom you are doing business to see what that company is doing should they have orders affected by the latest suits (and we haven't seen all of the suits yet).
We will be following the ENFORCE Act complaint and these new circumvention complaints as the war against Chinese steel (and foreign steel in general) ramps up even further.
I spoke with one of my consulting friends this afternoon and we talked about the world vs. China. He pegged the Chinese excess production as being closer to 700 million metric tons and said the rest of the world is telling the Chinese that this is their problem, not ours, and they will need to clean it up.
I would be interested in what you think about the latest suits and claims of a less than fair trading environment for steel mills. You can reach me at: John@SteelMarketUpdate.com
As always your business is truly appreciated by all of us here at Steel Market Update.
John Packard, Publisher

Latest in Final Thoughts