Steel Mills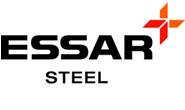 Essar Steel Algoma Ore Inventory Set for Winter
Written by Sandy Williams
October 6, 2016
---
Essar Steel Algoma is approaching the end of one year of protection under the Canada's Companies Creditors Arrangement Act. The company entered protection on November 9, 2015. The latest court monitor report by Brian Denega, senior vice principle of Ernst & Young, shows the company maintaining its production and stocking up on iron ore for the winter months.
In September 2016, Algoma amended its iron ore supply agreement with Cliffs Natural Resources to provide for additional ore volume to be delivered in Q4 and in January 2017. The agreement was contingent on an amended DIP facility that runs to at least January 15, 2017 and a continued stay of proceedings until that date, both of which have been satisfied. An additional condition by Cliffs was that there would be "no agreement to sell all or a material part of the business or assets of Algoma to an Essar Global entity."
As of October 3 monitor's report, Essar Steel Algoma believes it has sourced enough iron ore to meet its requirements during fall and winter to prevent a loss of production during the winter freeze of the Great Lakes shipping lines.
Algoma's operating cash flow was negative $10 million from Sept 3 to Sept 30, 2016 which was an improvement of $19 million over the last projection. Cash on hand was $22 million and Algoma has fully drawn the Amended DIP Term facility of $273 million. Most of that has been released to Algoma to maintain operations through the current projection period, with $62 million being held in an escrow account for future needs (all amounts are in Canadian dollars). Based on the cash flow projections, the Monitor believes that Algoma has sufficient liquidity to maintain production through the current projection period as well as maintaining a "prudent" cash buffer.
The Port of Algoma filed a motion returnable on October 6, 2016 seeking immediate payment of cargo handling charges. Denega maintains that a determination should not be made until proceedings filed by Algoma on September 26 regarding Portco have been dealt with. Resumption of payments under the Cargo Handling Agreement with the Port, would jeopardize Algoma's projected liquidity said Denega.
No mention was made by the court monitor about the status of a potential sale of the company to the Term Lenders.

Latest in Steel Mills