Steel Products Prices North America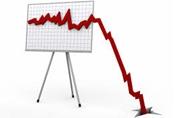 Swoon Continues for Flat Rolled Steel Pricing
Written by John Packard
October 9, 2016
---
Flat rolled steel prices continued their swoon this past week, according to the steel indexes followed by Steel Market Update.
Benchmark hot rolled declined by $10 per ton ($.50/cwt) on our own HRC index average and $15 per ton ($.75/cwt) over at Platts. Both indexes have hot rolled averaging $500 per ton and the expectation is HRC will break through the $500 barrier as it has already been pierced by the domestic mills as demonstrated by the low end of the ranges presented by both indexes to their subscribers.
Cold rolled continues to be more resilient but not immune from falling and may well break through $700 per ton in the not too distant future. Steel Market Update took our average down $10 per ton to $715 per ton. Platts, on the other hand, is seeing CRC prices as firmer at $730 per ton.
The galvanized steel coil average dropped by $20 per ton ($1.00/cwt) based on .060" G90 which carriers a $60 per ton extra thus putting our galvanized base at $710 per ton ($35.50/cwt). The galvanized base will most likely break through the $700 per ton level within the next week or two.
Galvalume prices also dropped this week with .0142" AZ50, Grade 80 being reset by $28 per ton to $1011 per ton ($50.55/cwt).
When looking at plate prices Platts has maintained their $520 per ton average.
SteelBenchmarker did not report prices this week as they only report prices twice per month.

FOB Points for each index:
SMU: Domestic Mill, East of the Rockies.
SteelBenchmarker: Domestic Mill, East of the Mississippi.
Platts: Northern Indiana Domestic Mill.
Note that SteelBenchmarker produces numbers twice per month. On the weeks they produce numbers we will include them in the average. The weeks where they do not produce numbers (NA = not available) we will not include their outdated numbers in the CPI average.

Latest in Steel Products Prices North America