Steel Products Prices North America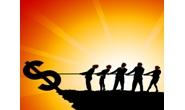 Comparison Price Indices: Last Drop?
Written by John Packard
October 23, 2016
---
Flat rolled steel prices have broken through some key barriers over the past couple of weeks as benchmark hot rolled crashed through $500 per ton and cold rolled has now broken through $700 per ton. It was not just the Steel Market Update steel index average moving lower, we saw Platts take their steel index averages down as well.
Hot rolled averages dropped $20 per ton ($1.00/cwt) on SMU's index while by the end of the week Platts average was $25 per ton lower. Both indexes reported HRC to be averaging $470 per ton ($23.50/cwt). SteelBenchmarker, which we also cover, did not report prices this week as they only publish their indices twice per month.
Cold rolled prices broke through the $700 per ton level this week as both SMU (-$15) and Platts (-$15) recorded the average to be $695 per ton ($34.75/cwt).
Galvanized prices were unchanged on the SMU index at $760 for .060" G90. After removing the coating extra galvanized spot base prices averaged $35.00/cwt last week.
Galvalume dropped $10 per ton for the week to $1001 per ton ($50.05/cwt) for .0142" AZ50, Grade 80.
Platts saw plate prices as breaking through the $500 per ton level as their index averaged $480 per ton (-$20).
We will wait to see if further drops in indexed pricing are recorded with at least three domestic mills announcing price increases on Friday and more are sure to follow early this week.
FOB Points for each index:
SMU: Domestic Mill, East of the Rockies.
SteelBenchmarker: Domestic Mill, East of the Mississippi.
Platts: Northern Indiana Domestic Mill all items except plate which is FOB Southeastern Mill.
Latest in Steel Products Prices North America