Final Thoughts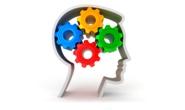 Final Thoughts
Written by John Packard
October 24, 2016
---
We have an article about this in tonight's newsletter as well but I want to make sure that everyone is aware that our next Steel 101: Introduction to Steel Making & Market Fundamentals Workshop is being held in Huntsville, Alabama on January 24 & 25, 2017. As part of this workshop we will tour the Nucor Decatur electric arc furnace steel mill which produces hot rolled, HRPO, cold rolled and galvanized steels. Our instructors are second to none: John Eckstein (metallurgist, flat rolled), Peter Wright (metallurgist, long products also market analyst), Steve Painter (regional sales manager), Mario Briccetti (engineer/OEM purchasing/consulting) as well as myself (31 years selling & 8 years writing and analyzing the steel industry). You can find more details on our website or feel free to give me a call at 800-432-3475.
I don't know about you but I am ready to have this presidential election over… Two more weeks to go (is it me or does this one seem like it has been going on for a lifetime?).
I want to welcome those of you who have recently registered for a free trial of our services. Please take some time to acquaint yourself with our website. If you have any questions on the website please contact Brett@SteelMarketUpdate.com or myself at John@SteelMarketUpdate.com.
As always your business is truly appreciated by all of us here at Steel Market Update.
John Packard, Publisher
Latest in Final Thoughts