Steel Mills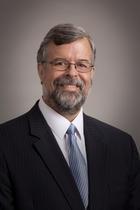 Dr. Alan Beaulieu Reiterates 2017 Positive Forecast
Written by John Packard
December 6, 2016
---
Earlier today Dr. Alan Beaulieu of the Institute for Trends Research spoke to the HARDI annual conference in Colorado Springs, Colorado. He started by telling the 1300 people attending the conference, "We did not change our forecast due to the election." He went on to say that in government things don't happen quickly, "The economy is agnostic to who is in the White House."
2017 Will Be Better than 2016
Dr. Beaulieu advised that ITR's forecast that the economy would be better in 2017 than what we saw in 2016 with their forecast calling for 2.7 percent growth in 2017. Beaulieu explained that as the U.S. economy has grown over the years the expectation that the U.S. can grow a $16 trillion economy at 4 percent should not be expected.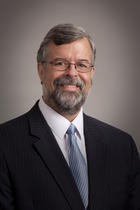 Earlier this week Carl Rove spoke to the HARDI group and spoke about this time being the "mildest recovery" ever coming off the Great Recession of 2008-2010. Beaulieu disagreed with Rove and pointed out, "this is not a recovery, this is growth." He went on to tell the wholesalers and manufacturers in the audience that with 2.5 to 3.5 percent growth they should be making good profits at those levels.
When speaking specifically to the wholesalers business forecast for 2017 (Dr. Beaulieu is the Chief Economist for HARDI), he said the consumer is doing well and it would impact their businesses in the coming year. The ITR forecast for the wholesalers (who supply the mechanical contractors in residential, non-residential and commercial construction projects as well as remodeling projects) is 7.1 percent growth for 2017 over 2016.
He went on to forecast 3.9 percent growth for the manufacturing sector in 2017.
Beaulieu believes there are three main factors behind the strength of the U.S. economy:
•    Energy Independence
•    Strong Manufacturing Sector
•    Millennials who do outnumber Baby Boomers and will have children and buy houses
He advised the wholesalers that 2017 will be the year to raise prices, pay their workers well and work on retaining their employees.
Beaulieu forecast higher steel prices in the coming year.
We will have much more about Dr. Alan Beaulieu as he will once again be speaking at our 7th Steel Summit Conference in Atlanta on August 28-30, 2017.

Latest in Steel Mills