Economy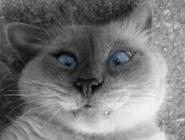 Wilbur Ross Jr. Appointed Secretary of Commerce
Written by Sandy Williams
December 6, 2016
---
Wilbur Ross Jr. has been tapped by President-elect Donald Trump to serve as Commerce Secretary. Ross is a billionaire investor known as the "bankruptcy king."
Forbes estimates the Ross fortune at $2.9 billion made by buying and restructuring troubled companies. One of those companies was Donald Trump's bankrupt casino in the 1990s. Ross was a bondholder in the Trump Taj Mahal and worked with Carl Ichan and Trump in 1991 to structure an orderly bankruptcy for the failing casino, according the New York Times.
In 2002 he bought and merged the bankrupt Acme Steel, LTV Steel Corp., Bethlehem Steel and the Gary Plate Mill of U.S. Steel into the International Steel Group.
Ross restarted the idled mills in East Chicago, Burns Harbor and Riverside but eliminated nearly half the jobs at LTV and Bethlehem and 500 jobs at Acme Strip Mill in Riverdale. Wages, benefits and pension plans were cut back. Northwest Times wrote in a recent article, "Ross dumped pensions and cut retiree benefits for more than 190,000 retirees, arguing that one steelworker couldn't generate enough economic value to support 10 retirees in the radically scaled-back industry."
ISG was sold to Mittal Steel for $4.5 billion and eventually became the present ArcelorMittal USA.
USW International President Leo Gerard had the following comments regarding Ross' involvement with the steel industry.
"Thousands of USW members and retirees paid the price of unfair trade with their jobs, pensions and benefits when employers like LTV, Bethlehem, Acme, Georgetown, Weirton Steel and others landed in bankruptcy court," said Gerard.
"Without a doubt and despite decades of mismanagement by previous employers, the USW contract with ISG changed the industry so that the generations-old tradition of steelmaking continues at facilities still operating in most of these communities. The benefit trust our union negotiated with ISG, maintained by ArcelorMittal USA, continues to provide healthcare and prescription drug benefits to retirees from the bankrupt predecessor companies.
"The industry is smaller but more efficient than ever, and Wilbur Ross knows better than anyone that on a level playing field, our members are the most productive workforce on the planet, that the steel industry is both vital and viable and that revitalizing American manufacturing will strengthen the economy by creating good, family-supporting, community-sustaining jobs.
"Our experience with Ross was that he worked with our union and listened to workers' input to make our facilities more efficient and the industry more viable with an eye toward long term stability, which was a key component of his successful turnaround in steel."
In a statement released by the Steel Manufacturers Association, SMA President Philip Bell said:
"Wilbur Ross is knowledgeable about the steel industry, having been directly involved in numerous transactions that helped consolidate and improve the efficiency and competitiveness of the domestic steel industry. Commerce has a critical role to play in enforcing our nation's trade laws, including full implementation of legislation passed during the 114th Congress. This will have a significant impact on pending trade cases and addressing the flow of unfairly traded steel imports, as our government continues to confront the global steel overcapacity problem."
The National Association of Manufacturers calls Ross one of the "savviest investors in the world." Jay Timmons, President and CEO of NAM, released the following statement regarding the appointment of Wilbur Ross as Commerce Secretary.
"Wilbur Ross will bring a unique understanding of what it takes to fuel manufacturing enterprises into this vital role. As one of the savviest investors in the world who was once a member of the NAM while leading International Steel Group, Mr. Ross has a firsthand understanding of the challenges manufacturers face to remain globally competitive in today's economy.
"To raise wages, put more people to work and out-innovate the rest of the world, manufacturers in America need fairer taxes and sane regulations as well as expanded trade and strong trade enforcement. We're encouraged by Mr. Ross' advocacy on many of these fronts and his extensive business experience. We look forward to working closely with him and the Trump administration to make manufacturing in our country stronger."
Ross is 78 years old and thrice married. His second wife, former NY Lt. Gov. Betsy McCaughey was instrumental in blocking Hillary Clinton's attempt to reform healthcare in the 1990s.

Latest in Economy