Steel Products Prices North America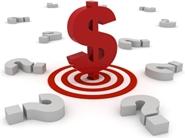 End of the Year Comparison Price Indices Analysis
Written by John Packard
January 3, 2017
---
We ended 2016 with a semblance of agreement as to where flat rolled steel prices stood. The table below is for last week and does not include price adjustments that may have been made this week.
Hot rolled prices now average more than $600 per ton with SMU at $610 per ton and SteelBenchmarker $608 per ton while Platts remained at $595 per ton as the week closed. (SMU Note: SteelBenchmarker only produces their averages twice per month)
Cold rolled prices averaged more than $800 per ton with SMU and Platts at $810 per ton and SteelBenchmarker slightly below at $788 per ton.
Galvanized and Galvalume were unchanged for the week.
Plate prices ended the week with Platts at $590 per ton and SteelBenchmarker at $611 per ton.

SMU Note: Galvanized prices include $69 in extras for a .060″ G90 product. Galvalume prices include $291 in extras for a .0142" AZ50 Grade 80 product.
FOB points for each index:
SMU: Domestic Mill, East of the Rockies.
SteelBenchmarker: Domestic Mill, East of the Mississippi.
Platts: Northern Indiana Domestic Mill except plate which is FOB Southeastern Mill
Latest in Steel Products Prices North America