Steel Mills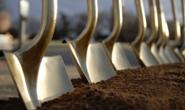 Commercial Metals Expecting Infrastructure Demand
Written by Sandy Williams
January 10, 2017
---
Commercial Metals Company announced net sales of $1.1 billion for earnings of $7.2 million for first quarter 2017, ending Nov. 30, 2016. Metal margins in the Americas Mills segment took a hit of 17 percent in Q1 due to lower selling prices resulting from continued import pressure, scrap price volatility and market uncertainty. Average selling price fell $7 per ton or 10 percent compared to Q1 2016.
Rebar imports have negatively impacted margins in the United States. A preliminary countervailing duty ruling on rebar imports from Japan, Taiwan and Turkey has been delayed until February 21. A second remand of the 2014 antidumping case against Turkey is due from Commerce on January 13. Rebar imports declined 9 percent year over year in CMC's first quarter but are still near historic highs, preventing U.S. companies from improving mill utilization rates and margins, said CEO Joseph Alvarado.
"Turkey is one of the largest importers into the U.S. and they seem to be unphased by the cases that have been filed," said Alvarado during the earnings call. "I think longer-term we're more optimistic with the new administration that there will be a more fair look at what Turkey is doing and the unfairly imported products."
A preliminary Dec. 7, 2016 review by Commerce found almost no applicable duty margins for rebar produced by Mexico's Deacero and no subsidy rate, which could mean an increase of rebar imports to the U.S. from Mexico
"Certainly we're monitoring the Mexico situation and hope that Mexico will not disrupt the market, but certainly, said chief operating officer Barbara Smith, " I'm sure they are taking a look at it and trying to see where they can participate."
Taiwan and Japan have cut back some on rebar exports to the U.S. following filing of the trade cases but others have moved to fill the space, said Alvarado. "To date we're not seeing significant shifts in behavior patterns."
Rising scrap prices have meant input costs are higher for fabrication, but because the company is still servicing backlogs from the prior two or three quarters, CMC has not been able to pass price increases through the fabrication business as yet.
"This is also where the import situation factors into it, because fab business is often you are bidding against import pricing. So it becomes a complicated – a bit of a complicated scenario that we just don't see fab pricing turning yet, we're anticipating that eventually we will begin to see and have an ability to move fab prices higher. But this phenomenon in the fab segment is certainly going to continue to haunt us," said Smith. "Having said that, there is a positive benefit to scrap prices moving up in our recycling segment and hopefully we will also begin to see or we will see margin expansion first in the mill segment and then fab will be lagging.
Said Alvarado on scrap pricing and availability, "There is a strong correlation between flows and prices and as prices go up, flows tend to increase pretty significantly. Likewise when prices start going down people sit on metal."
Automotive and appliance scrap tends to sit until prices increase, while industrial scrap moves at a more steady flow, said Alvarado.
"We think there's an ample reservoir of scrap in the United States, we don't have any concern about that. Increased demand from domestic mills, not only mini-mills but integrated mills, as their operating rates increase, will also push prices up and as prices go up we expect the flows will become more ready."
The CMC executives were asked if the wall that president-elect Trump hopes to build on the U.S./Mexico border will impact rebar demand. The answer was yes, but it has not been factored into CMC's business modeling at this time. Chief financial officer Mary Lindsey thought the chance of an adjustable border tax being implemented is "slim to none."
Said Lindsey, "We certainly do import product into the US from outside the US as you know and that obviously would have an impact on that business because it would increase the cost basically by 35%. But I don't think we're losing a lot of sleep over the possibility of that of that happening.
"I think there are other potential tax proposals by the administration that are more likely to benefit all of the US manufacturing just by virtue of lower tax rates overall and the possibility to repatriate foreign earnings. This is the least likely tax proposal I think to actually get traction."
What is being watched carefully is infrastructure bills and funding which, Lindsey believes will eventually be passed. CMC is focusing on how much additional product they could put into the market and what labor needs would be necessary to ramp up to demand. Because of time required to pass bills through Congress and get plans to the steel order stage, activity increase is not expected until the second half of 2017.
"My personal view is that would be more related to the prior FAST Act that was passed and the fact that a number of states have taken action to increase gasoline or sales and use tax for their matching funds associated with the previously passed FAST legislation. Any new legislation that would come out under the Trump administration for reinvestment in infrastructure probably won't impact us until fiscal '18, which incidentally will be nicely timed with the startup of our Durant facility."
The Durant facility is a new micro mill in Durant, Oklahoma that is expected to begin shipping spooled rebar in fall 2017. Spooled rebar has a no-twist design which alleviates the challenges associated with the twisting found in traditional loose-wound coiled rebar. The new product is very tightly wound on the spool and produces less waste for fabricators.

Latest in Steel Mills