Final Thoughts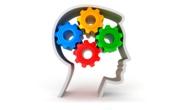 Final Thoughts
Written by John Packard
January 30, 2017
---
Today I attended the Port of Tampa Steel Conference. This is a 28th conference put on by the Port of Tampa and I have been to about 8-10 of them. I have found them to be a good place to learn more about key subjects affecting the trading company and import communities of which the ports play a key role.
On Monday evening I had dinner with trade attorney Lewis Leibowitz during which we discussed the status of AD/CVD trade suits, Section 337 complaint and the circumvention complaint involving Chinese steel moving through Vietnam after being processed (converted to cold rolled or coated steels).
We also discussed the make-up of a panel SMU is working on for this year's Steel Summit Conference. I will have more about this panel once I have gotten commitments from all of the participants (just a little to whet your whistle should you want to register for our conference…).
Timing is everything and there are a number of reasons why our conference is at the end of August. This year the timing of the "reviews" of the CORE (corrosion resistant – galvanized & Galvalume), cold rolled and hot rolled AD/CVD will be just prior our conference. So, we expect to learn more about the duties on those countries who have continued to ship steel to the United States in spite of the deposits required on those tons. This would include countries like Taiwan, India and South Korea.
The circumvention complaint against Vietnam/China is due for a decision around September 1st if there are no requests for an extension.
Lewis and I also discussed other matters one of which he will be writing about in a SMU article in the coming days. There is a circumvention complaint involving steel pipe where the mills lost the first round of the complaint and it is now in the Court of Appeals. This pipe complaint helps provide a road map for what may happen with the flat rolled complaint against China/Vietnam.
We are working very hard to put on a tremendous program at this year's Steel Summit Conference. We hope to be able to address some of the uncertainties which surround us all due to the style of President Trump and his new administration which, on paper, is very supportive of the U.S. steel industry.
Registration is open for this year's Steel Summit Conference (our 7th) and we are already way ahead on registrations compared to one year ago. You can register online at www.SteelMarketUpdate.com or you can click on this link. You can also request invoices by emailing us at info@SteelMarketUpdate.com or register directly through our offices: 772-932-7538 or 706-216-2140.
As  always your business is truly appreciated by all of us here at Steel Market Update.
John Packard, Publisher

Latest in Final Thoughts