Steel Mills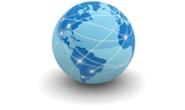 ArcelorMittal Comments on Demand and Europe Projects
Written by Sandy Williams
February 12, 2017
---
ArcelorMittal said it expects global apparent steel consumption to grow between 0.5 and 1.5 percent in 2017, compared to 1.0 percent growth last year.
Underlying demand is expected to pick up in Europe supported by the automotive market, but apparent demand growth in the region is forecast at a modest 0.5-1.5 percent compared to 2 percent in 2016. ArcelorMittal expects growth in auto sales but weak construction growth.
U.S. apparent steel consumption declined last year by 1-1.5 percent, but ArcelorMittal is expecting renewed growth in 2017 at 3-4 percent. The inventory correction of 2016 has ended and construction is still facing some political uncertainty post-election, said ArcelorMittal, but auto is expected to be stable and energy sector activity to increase.
China is likely to stabilize this year with growth at -1 to zero percent. ArcelorMittal says continued weakness in the real estate sector will likely be offset in part by robust infrastructure and automotive end markets. China's real estate sector is in slowdown, but some lag activity of new residential construction is expected in the first half of 2017. The Chinese auto industry is expected to slow after having strong growth last year.
ArcelorMittal is a strong contender for purchase of Italian steel mill Ilva. Aditya Mittal, CFO and CEO of ArcelorMittal Europe says bids are due in the next few weeks. "As all of you know, we have been very successful in turning around facilities," said Mittal. "So for those reasons, our technology capability, turnaround expertise, our socio-environmental credentials, we believe we are the best bidder."
ArcelorMittal is expanding its portfolio of advanced high strength automotive steels in Europe. In December the company acquired financing of €350 million ($372 million) for European research, development and innovation during 2017-2020.
On February 3, 2017, ArcelorMittal announced the opening of a new, €63 million production line – the Jet Vapor Deposition (JVD) line – at its facilities in Kessales, Belgium. The project was financed by Sogepa through ARCEO, a joint venture between Sogepa and ArcelorMittal. The JVD is a new, breakthrough technology for the metallic coating of steel. The process coats moving strips of steel in a vacuum chamber, by vaporizing zinc onto the steel at high speed.
"The JVD technology will be used to produce coated steels for automotive and other industrial applications offers multiple advantages including: a lower environmental footprint; ensures an exceptionally uniform coating enhancing surface quality and makes welding easier for the customers; guarantees excellent adhesion of the coating, regardless of the steel grade, even for the new ultra-high strength steels currently under development; removes the risk of the steel or zinc oxidizing and is highly flexible to produce different coating thicknesses and to coat a variety of substrates regardless of their chemical composition."
The technology adds two new products, Jetgal and Jetskin, to the ArcelorMittal's range of metallic coatings. The Jetgal product will be used by the automotive industry for steels including ultra-high strength steel Fortiform, which is produced in ArcelorMittal Gent and Liège.
Jetskin is the brand name for the JVD zinc coating applied to steel grades for industrial applications such as household appliances, doors, drums and interior building applications.
ArcelorMittal is upgrading several facilities in Europe that will allow the production of new steels and will add about 400,000 tons of Ultra High Strength Steel capability.
The Gent facility recently completed an upgrade of its hot strip mill and a new furnace for the hot dip galvanizing line is expected to be completed in 2017.
At the Liège facility, a transformation of the annealing line has been in process with the first step (cooling zone) completed in third quarter 2016. The second step in the transformation is expected to be completed in 2017.
It is also relining the #5 blast furnace at its Krakow facility in Poland along with modernization of the BOF #3. Investments in downstream operations will add 0.9 million tons annually to the Krakow hot strip mill and increase the hot dip galvanizing capacity by 0.4 million tons per year.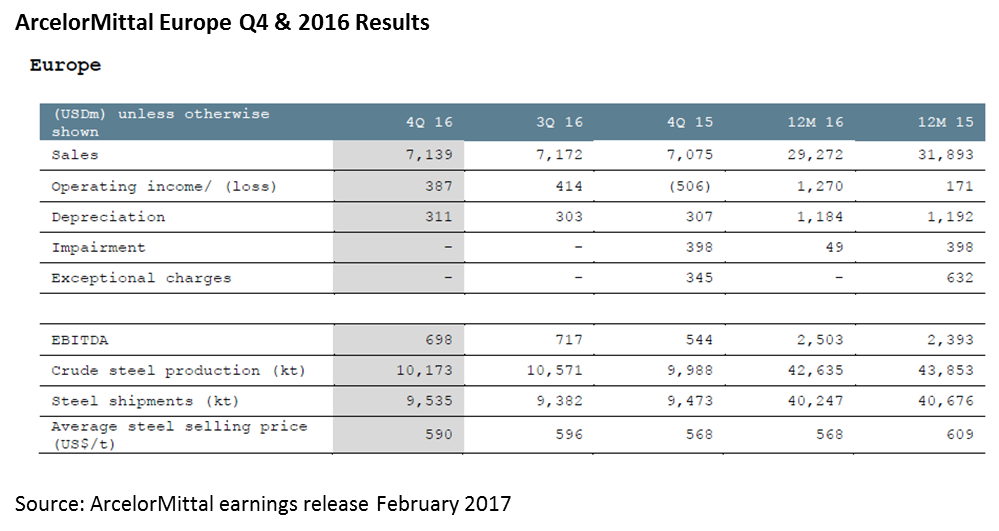 Latest in Steel Mills