Steel Mills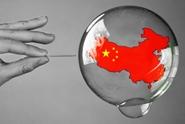 US Steel Withdraws Trade Secrets Claim from Section 337 Complaint
Written by Sandy Williams
February 16, 2017
---
US Steel announced today that it will withdraw "without prejudice" its trade secrets claim from the Section 337 complaint it filed with the U.S. International Trade Commission against China. US Steel will continue to pursue its claims of antitrust and false designation.
The company released the following statement:
"We remain committed in our efforts to seek relief for each of the claims alleged in the Section 337 complaint, but today believe this was our best course of action. We continue to pursue a review before executive and judicial bodies of the inequities of the statutes that were enacted before the dawn of the Internet age and the substantial threats posed by cyber espionage.
"While Section 337 offers U.S. companies the ability to seek relief against unfair methods of competition and the items being unfairly imported as a result of those actions, the decade's old law never contemplated the technological advancements over the past 50 years that have led to the proliferation of cyber theft and other cyber crimes committed against American companies.
"Today, businesses are more connected and data-centric than ever before, so they are more vulnerable to cyber theft. Whether the stolen data is proprietary trade secrets, business strategy or personal data related to customers, when a cyber attack by a state-sponsored actor is carried out upon our corporations, the unbearable burden for response is currently borne by the corporate victim. This threatens our nation's economic health and our security.
"When we filed the case, we highlighted the significant cyber threat every company faces, and we began a dialogue about the need to reform our antiquated laws. We have made strides in that arena, but we believe more cooperation and collaboration is needed between the federal government and the private sector to address the continued threat of malicious cyber crimes and to provide reasonable legal avenues available for corporate victims to seek remedies. When there is active movement in this direction, we will be able to evaluate the best next steps for our trade secrets claim."

Latest in Steel Mills