Economy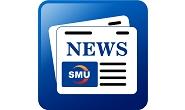 Priefert Answers Questions about Demand
Written by John Packard
February 23, 2017
---
Market segments tend to run in cycles and rarely are all segments clicking at the same time. A good example is during the Great Recession, which crushed most steel consuming market segments, we learned through Priefert Manufacturing that farm, ranch and rodeo equipment were quite strong. As the economy improved cycles shifted and over the past couple of years the farm, ranch and rodeo business slowed. We reached out to Chris Shipp, General Manager of Priefert Steel to see how the company is seeing business in its core farm, ranch & rodeo equipment as well as the service center section of the company which supplies a variety of market segments in the Texas, Arkansas, Idaho and surrounding areas.
SMU: Chris, how are you seeing demand for Priefert Manufacturing's core business?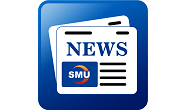 Priefert: "John, demand for our primarily steel based product is very strong for both sides of our company to start 2017: Priefert Farm, Ranch, and Rodeo equipment as well as Priefert Steel.  All in all, we have a  very positive outlook in all of our business sectors.  With the election behind us, American businesses like Priefert are investing in growth, hiring more employees; optimistic about 2017.  A family ran business for over 52 years, we've experienced the ups and down of the American manufacturer.  With cattle prices continuing to rebound; and a strong and growing rodeo and equine industry; our manufacturing arm is up considerably in sales compared to same timeframe in 2016."
SMU: Do you expect the farm, ranch & rodeo equipment business to continue to grow throughout 2017 and into 2018?
Priefert:  "Yes, our outlook is very confident as that business sector continues to rebound with the overall economy.  With a steady/higher outlook on cattle futures coupled with the imports of beef coming into the U.S. well under year ago levels; our outlook for the next two years is very positive."
SMU: What about your service center segment of the Priefert company? What are you seeing for growth there?
Priefert: "We have unusually strong sales in our Priefert Steel side of the business.  Having expanded to 4 locations within the past 1-1/2 years for our Priefert Steel business with 2 plants in Texas, 1 in Arkansas and 1 in Idaho; we started 2017 achieving record sales in January.  We broke our all times sales record; up over 70% in sales compared to same timeframe in 2016.  All of our customer bases including trailer manufacturers, oil and gas, HVAC, stampers, fabricators, building supply centers, metal roofers and steel siding companies; show increased demand and a confident outlook to business in 2017 in our regions we serve."
SMU: Of the end markets your service center is serving are you seeing substantial and/or surprising growth in any markets? In particular everyone wants to know how the energy markets are doing and is there good growth expected there in 2017 and 2018 that did not exist one year ago?
Priefert: "Our biggest surprise is the energy markets.  After the election we started seeing companies in those industries getting excited about their future.  West Texas and Oklahoma regions are bringing oilfield workers back to the job (I even lost one of my salesman back to that industry); and steel consumption for and related to those regions is booming these past few months."
SMU: Being located in Texas we understand Priefert buys both domestic and foreign steel. What is your biggest concern as both a manufacturing company and steel distributor?
Priefert: "Priefert continues to buy both import and domestic steel.  Due to recent trade cases, our consumption of domestic steel is currently at its highest level in the history of our company.  We strongly support and welcome fair trade and a level playing field in the steel industry.  Excess steel capacity is a global problem and necessitates global solutions.  Global steel overproduction and trade manipulation creates discriminating practices which must be dealt with.  Imports will not go away and are vital and healthy for competition; however with fair trade, fair and sustainable market prices for American steel is essential to ensure sustainability and survivability in doing its part of the overall U.S. economy." 

Latest in Economy