Steel Mills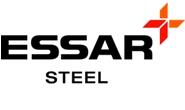 Algoma Unions United in Labor Negotiations
Written by Sandy Williams
February 26, 2017
---
Union members from USW Local 2251 are meeting on Tuesday, Feb. 28 for a strike mandate vote against Essar Steel Algoma.
Local 2251, representing hourly workers, and Local 2724, representing salaried workers, hoped to join forces in monetary negotiations with Algoma but the idea was rejected by the company.
Local 2724 president Lisa Dale told SooToday that the unions were trying to show the company that there are "common, mutual interests here."
"When you're talking about concessions or any kind of monetary issues that could be on the table here, it's better for us to be able to show a joint solid effort where we are going to look after all the people that work there," said Dale. Local 2724 has not decided whether it will also call for a strike vote.
A court appointed mediator Warren Winkler previously declined to interfere in negotiations but is now expected to begin mediation talks between the Algoma management and union officials.
Because the joint negotiation request was denied, the two Locals will send executives to act as advisors for their counterpart during negotiations, ensuring representatives of both unions will be present at the table for any discussions.
Algoma has asked the unions to accept concessions including a 10 percent wage reduction; cuts that Local 2251 president Mike Da Prat says are extreme.
"Typically, in a restructuring, and I've been through a number of them, we all work together," said Da Prat. "Management and both unions work together to find solutions. In this case, we've been dictated to by the purchasers and we've been dictated to by this management team."
Soo Today asked Da Prat whether the negotiations may put the mill's viability at risk.
"When did the world turn upside down?" asked Da Prat.
"We used to have the unions threatening to withdraw their services, and management making responsible decisions. To the point that (now) in the middle of winter, management is threatening the unions to put them out on strike. Why is it that the union has to be the responsible person?"
"They need asset integrity. If they can't get it, then they better find another solution. Not threaten to blow the place up," he added.

Latest in Steel Mills