Steel Mills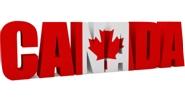 Canadian Chamber of Commerce Recommends "Buy Local Steel" to Canadian Government
Written by Sandy Williams
March 23, 2017
---
Three Canadian Chambers of Commerce presented their concerns about unfairly traded steel to the Federal Government's Standing Committee on International Trade on March 21. The Sault Ste. Marie Chamber of Commerce and its counterparts from Windsor-Essex and Hamilton were joined by key Canadian steel producers including Essar Steel Algoma, Stelco Inc., Gerdau Long Steel North America and Evraz to discuss how challenges to the steel industry have impacted its ability to compete globally.
SSMCOC CEO Rory Ring presented a report on behalf of the Chambers, discussing not only the impact of steel dumping but the "innovation and ingenuity that has developed as a result of Canada's steel industry."
Canadian steel producers created over 22,000 direct and more than 100,000 indirect jobs at nineteen facilities across Canada, according to the Chamber briefing memo. The industry generated over CAD $14 billion in annual sales ($1.5 billion). Two of those producers, Essar Steel Algoma and Stelco, are currently under Companies' Creditors Arrangement Act protection and numerous enterprises and suppliers have either downsized or closed due to challenges facing the industry.
Challenges include high regulatory burdens and competition against unfairly traded foreign imports.
"Market conditions are often jeopardized by ongoing violations of WTO practices, preferential procurement and state support strategies in other jurisdictions, the ineffectiveness of trade remedy laws and lack of full reciprocation within trade treaties," said the Chamber in its memo. "Global steel overcapacity is the structural issue which drives record levels of unfairly traded imports, trade actions and injury to the Canadian steel industry."
It was also noted that on a full life cycle basis, Canadian produced steel has low greenhouse gas emissions—approximately one third of the GHG emission of steel produced in China for Canadian consumption.
The Chambers' recommendations to the government included the consideration and selection of local suppliers after comparing and evaluating foreign imported products; improving the efficiency and effectiveness of Canada's trade remedy system; investment in trade-enabling infrastructure; prioritizing allocation of carbon pricing revenue to incentivize research and development; and expanding the free allowance coverage under the carbon pricing programs.
The Chambers also recommended implementing measures to encourage the use of local suppliers and domestic steel in all provincially and federally funded projects when materials can be sourced domestically.

Latest in Steel Mills