Steel Mills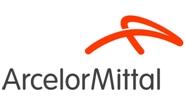 ArcelorMittal Profits Surge in Q1
Written by Sandy Williams
May 13, 2017
---
ArcelorMittal NAFTA turned in solid results for first quarter 2017. The segment, composed of Indiana Harbor, AM/NS Calvert and ArcelorMittal Dofasco, had sales of $4.46 billion, up from $3.7 billion in Q4 2016 and $3.82 billion in Q1 2016.
Operating income increased to $396 million from $164 million the previous quarter and $339 million the previous year. Improved results were due mostly to improved average selling price and a 12 percent increase in shipments to 5.6 million tons.
All three mills within the segment are undergoing upgrades or expansions. Indiana Harbor expects restoration of an 80" hot strip mill, and finishing and logistics upgrades to be completed in 2018. ArcelorMittal's Canadian mill Dofasco is restarting conversion of the #4 galvanizing line to dual pot capacity and will close the #1 galvanizing line. The project is expected to be completed in Q2 2017 and will allow Dofasco to increase shipments of galvanized sheets by 128ktpy.
ArcelorMittal's joint venture, AM/NS Calvert is in phase 2 of the slab yard expansion for Bay 5 which will increase coil production from 4.6 million tonnes annually to 5.3 million tonnes. Completion is anticipated in Q3 2017.
ArcelorMittal bases their forecast on apparent steel consumption. In the United States, significant destocking in 2016 decreased apparent steel consumption by 2 percent. ArcelorMittal sees demand expanding in 2017 by 3 to 4 percent.
Company sales and income surge
Consolidated sales for ArcelorMittal jumped 13.9 percent to total 16.1 billion in Q1, up from $14 billion in Q4 and $13.4 billion in Q1 2016. Net income for the quarter was significantly higher at $1 billion compared to $403 million in Q4 and a loss of $416 million in Q1 2016.
The company produced 23.6 million tonnes of crude steel and shipped 21.1 million tonnes.
Union workers at ArcelorMittal's iron ore mines in Quebec province ratified a new four year contract on May 11 after giving the company a 72-hour strike notice the previous week.
ArcelorMittal Chairman and CEO Lakshmi N. Mittal commented on Q1 results:
"I am satisfied with the first quarter results, which reflect the anticipated positive momentum in the market and the progress we are making internally to make the business stronger. All parts of the business reported improved EBITDA as steel prices responded to higher raw material costs and strong volume growth saw steel shipments increase by 5.1% compared with the fourth quarter. Our mining segment benefitted from an increase in iron-ore shipped at market prices as well as the higher raw material price environment. Looking ahead, we expect market conditions to be broadly stable in the second quarter. While this is encouraging, the steel industry is still impacted by unfair imports in many of our key markets and we hope to see further progress in ensuring the necessary trade solutions."

Latest in Steel Mills