Steel Mills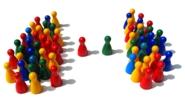 Will Steel Mills "Push the Pricing Envelope" if Provided the Opportunity?
Written by John Packard
May 14, 2017
---
Steel Market Update (SMU) has an active presence on social media. We find LinkedIn in particular an area where we can get our LinkedIn readers involved in a subject prompting questions and responses.
In the preamble prior to the posting of an article produced by Steel Market Update entitled "Is Trump Administration the Next Black Swan Event for Steel Industry" SMU publisher, John Packard said, "The Trump Administration through the US Department of Commerce is making bold moves that could impact the amount of foreign steel coming into the country. This could restrict supply forcing prices even higher and perhaps pushing manufacturing out of the United States…."
This prompted a flurry of responses (the authors of the responses can be found in the LinkedIn group called Steel Market Update).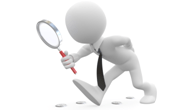 "I usually love your steel insights and positive perspective. This one surprises me a little as it makes a big assumption that the US steel companies are suicidal and not rational. Of course, that would require unreasonable greed on their part, but certainly there are one or two that would practice some common sense. Is it that much more expensive to add back idled capacity? Based on your previous great track record of deep and credible insight into the US steel market, do you really believe after years of difficulty dealing with unfair trade practices that they would so easily jump off the cliff again?" Manufacturing company
"Some US Steel companies are owned by foreign Steel producers. They have different business practices, have been 'reactionary' over the past few years and it does cause ripples in the market. However, the long-standing US owned steel companies with common business sense have been level-headed, don't and won't act unreasonable or greedy, as you pointed out." Data and Market Analyst
John Packard responded, "…thank you for your comments. They are much appreciated. History shows when supply is constrained for whatever reason the manufacturing base takes a hit. I am in agreement that unfairly traded (and recklessly traded) foreign steel should not be allowed into the U.S. market. Whether the U.S. steel mills are suicidal or not is up to them (and I for one hope you are right)."
Another manufacturer added his thoughts, "US metal parts producers' employment is ten times greater than steel producers and compete for business in world markets. If domestic metal is not competitively priced with the rest of the world, we will lose out on new business and negatively impact this work force segment. it's seems our industry is being overlooked. Having a strong domestic steel industry and not considering our fabrication industry is [a] miss in our policy."
To which John Packard commented, "At the end of the blog post to which this original LinkedIn post is connected…are directions on how those interested can make comments directly to the US Department of Commerce. The steel industry has a very strong and active lobby in Washington. Manufacturers may want to push their organizations to take positions on this and other policies being proposed by the Trump Administration.
Then a service center pitched in, "Honestly John, I think we could use a little pricing support."
John Packard responded, "Not sure exactly what you mean about pricing support. From my perspective as SMU we have taken a neutral position even though there has been erosion in pricing. I can't ignore the erosion and it is being captured in my indices. The steel mills (and laws of perceived supply and demand) determine pricing and price direction."
The previous service center got some support from a second distributor who wrote "Give em hell [name removed]…"
The president of a manufacturing firm provided some thoughts for everyone to consider, "The humorous part of all of this is the steel manufacturers, service centers, and fabricators who rail against "unfair imports" all the while importing steel by the vessel load claiming that THEIR imports are "fairly traded." Ports on the East Coast, West Coast, and Gulf Coast, as well as the Great Lakes, are teeming with deliveries of imported steel brought in by members of the AISI, SMA, and ASD."
Steel Market Update would like to hear your opinions which can be sent directly to John Packard at: John@SteelMarketUpdate.com.
You are also welcome to join our Steel Market Update LinkedIn group (called Steel Market Update) and/or you can also link with publisher John Packard on his personal LinkedIn page.
Also follow us on Twitter where we can be found @SMUsteel.

Latest in Steel Mills