Final Thoughts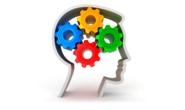 Final Thoughts
Written by John Packard
May 31, 2017
---
I will be in New York City during this year's Steel Success Strategies Conference. I just booked my hotel at the Marriott Marquise and for three days my total was just shy of $1700… Ugh. If you attend the SMU Steel Summit Conference and book while our room block is still available your cost for 2 nights will be (at worst) $308 (before taxes). However, if you wait until after our room block is depleted your cost could go as high as $500.
Please excuse me for harping on our conference this evening. I have been spending an extraordinary amount of time finishing off the SMU Steel Summit Conference program which we were able to do earlier this week. I am very pleased to have Michael Smerconish speak to our group toward the end of our program. As I looked at existing agenda, speakers and what was happening around us on a daily basis it became (to me) obvious that I needed to add someone to speak about the Trump Administration and how we got to where we are today (and that may be radically different on August 30th than it is on June 1st) and what was needed to get the train back on the rails.
I understand from the polling that we did at last year's conference that there are a lot more Trump supporters than Clinton supporters so, I needed to find someone who understood there are multiple viewpoints and who could address the issues in a manner that is respectful to all sides. The bottom line is the manufacturing and steel industries need to be aware and understand the politics and policies being touted by the Trump Administration. Mr. Smerconish has gotten great reviews from other groups and I think he will add a new entertaining, interesting and educational dimension to our conference.
The other thing that SMU accomplished this week is the selection of three young executives in manufacturing and distribution who can speak from experience on how to attract, hire, train, communicate and keep young people excited to be involved in the industry. In the coming days I will announce who we have selected and why and what I think they will be able to bring to our attendees.
Smerconish will be speaking at approximately 1 PM on Wednesday, August 30th and our young executives will be closing the program after the Smerconish keynote address. If you arrange for a flight at 4:30 PM or later out of Atlanta you should be good. Our goal is to close the conference at 3 PM ET on Wednesday.
At the other end of the scale I recommend arriving in Atlanta in the late morning or very early afternoon. Our Pre-Summit Conference Program has been expanded this year and consist of two programs rather than just one. The first program will start at 2 PM ET on Monday and will be basically an explanation and status of the various trade complaints (and there are many). This includes Section 232, Section 337, AD/CVD suits, Circumvention and whatever else is thrown at the industry between now and the end of August. The presenters for this program are trade attorney Lewis Leibowitz and former ITC Chairman, Daniel Pearson of the Cato Institute.
The second program on Monday will be for those who are purchasing (and by default involved in sales) and how to better manager the purchasing process and manage various risk items. The program will be presented by Ryan Huff, Associate Partner of the Applied Value Group. Applied Value Group works with large buying groups (like automotive companies) and I believe they will bring value to our attendees. This program will begin at 3 PM ET on Monday and will last until 4:30 PM.
After the second program we will have an "informal" networking/cocktail party sponsored by Flack Global Metals at the lobby bar in the Marriott Gateway Hotel (our host hotel located next to the Georgia International Convention Center). Come join us before, during or after dinner as we mingle with a few hundred executives associated with manufacturing and the steel industry.
If you want more details or want to register you can do so online – www.SteelMarketUpdate.com/Events/Steel-Summit – or by contacting our office at 800-432-3475 (info@SteelMarketUpdate.com).
As always, your business is truly appreciated by all of us at Steel Market Update.
John Packard, Publisher

Latest in Final Thoughts