Trade Cases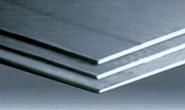 Amended Final Antidumping Determinations for Cut-To-Length Plate
Written by Sandy Williams
June 1, 2017
---
The final antidumping margins for imports of CTL plate from eight countries were published in the Federal Register on May 25.
The US International Trade Commission, in their final determination, said that an industry in the United States is materially injured by reason of subject imports of CTL plate from Austria, Belgium, France, Germany, Italy, Japan, Korea, and Taiwan that are sold in the United States at less than fair value, and that CTL plate imports are subsidized by the government of Korea. The countervailing subsidy rate for Korean company Posco is 4.31 percent.
Due to ministerial errors Commerce amended the dumping margins for France, Germany, Korea and Taiwan and dropped the critical circumstances determinations for Austria, Belgium, and Italy after the ITC disagreed that circumstances existed.
The new antidumping rates are listed in the chart below: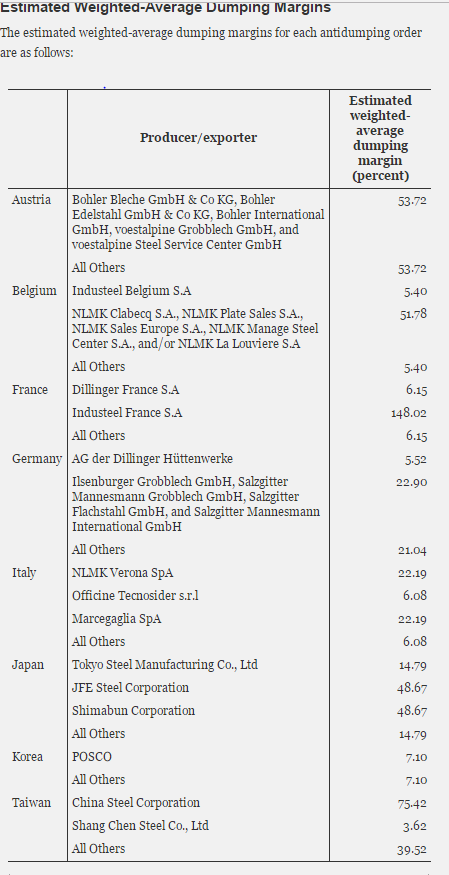 The products covered by this order are certain carbon and alloy steel hot-rolled or forged flat plate products not in coils, whether or not painted, varnished, or coated with plastics or other non-metallic substances (cut-to-length plate). Subject merchandise includes plate that is produced by being cut-to-length from coils or from other discrete length plate and plate that is rolled or forged into a discrete length.
Latest in Trade Cases