Steel Products Prices North America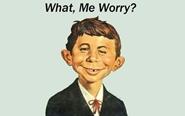 Reaction to Flat Rolled Prices Increases
Written by John Packard
June 6, 2017
---
Over the course of the day today (Tuesday, June 6, 2017) Steel Market Update (SMU) spent time communicating with top executives at some of the largest flat rolled steel service centers in the United States about the steel price increase announcements and about the market as it exists right now. Four service center presidents responded to our inquiries and we found their responses quite interesting.
Most of the service centers expected the increases that began with California Steel on Friday and continued with Nucor, USS/POSCO, NLMK USA, ArcelorMittal USA, US Steel and AK Steel over the past 48 hours. Every major flat rolled mill has increased prices on their products by the same $30 per ton ($1.50/cwt).
The question then is what happens next and will the $30 per ton "stick" (be collected) in the marketplace?
When asked if the market is strong enough to support a price increase we got the following responses:
No…but…
"The markets themselves are not bad, but imports have been coming in at rates in many case equaling or exceeding 2014 records, particularly on coated and cold rolled which have contributed to some of the recent weakness. Hot rolled demand has improved domestically, but even with reduced imports (that's the one product coming in lower) hot rolled seems to be the weak link although continuing to get better. With the threat of further trade action we're seeing fewer and more guarded foreign offerings for arrival in the late summer and early fall, so with domestic lead times in July, their timing may be about right to have some traction. Already they're seeing more activity from current and new opportunities. Without this trade threat, no, the market would not justify an increase, but the uncertainty has caused people to look for domestic options." Southern HQ service center president
Hard to Justify…but…
"Price announcement: I think the price announcement is an attempt to stop the slide of recent weeks. I don't know anyone who has told me business is stronger or getting stronger. If it sticks though, I will be pleased. One other possibility is some of the mills may be anticipating fewer imports as a result of Section 232 and are getting an early start on an impending shortage of steel. I think from an impartial view, the prices are hard to justify with the global prices falling and scrap expected to be flat or softer as well." Upper Midwest service center president
I don't think so, but…
"I don't think so [mills are justified in raising prices] but the mills are in a better position than I am to understand their order books and demand dynamics.  Perhaps they're setting the stage for the 232 announcements in July, i.e., if the increase doesn't work they can always complain about their inability and point to imports as the cause." Midwest based service center president
Not super strong, but…
We heard from another Midwest service center president (we are paraphrasing his comments) – The market is not super strong, it doesn't have the intensity needed to support price increase but, what we don't know is where inventories really are. If inventories are low as the MSCI suggests then the chances of the prices sticking are 60-70 percent. If the inventories are higher than what is being reported the odds go down to 30-40 percent that the prices will stick.
Steel Market Update also asked each of the service centers listed above, "Do you fear that the domestic steel mills may pose a threat to your end use customers (take prices too high too fast) especially if there are restrictions placed on imports based on Section 232 findings?"
Southern based service center told us, "Great question. That's always the fear, that untethered, the mills will push pricing to levels that are not sustainable for the end user long term. I know it is a concern for the mills that this perception exists, but most I've spoken to have a greater fear of doing something silly and having an OEM backlash that ends up hurting them long term. This will be a tough balancing act, depending on what or if the administration does enact something dramatic."
The Upper Midwest distributor told us, "I believe there is a clear and present danger to manufacturers who consume steel if they aren't able to purchase steel at a price that will allow them to be profitable producing their stamped parts and components in the US as a result of blanket restrictions placed on imports.  It is absolutely unfair to manufacturers for the steel producers to get protection when the companies that buy steel to make things with have little or no protection.  And if everyone gets protection, that may be good for the companies who sell their products in the US but it will be very difficult for any company who wants to sell their products overseas as their costs and therefore prices will be too high to compete."
The Midwest based service center said, "I definitely feel that the mills will take advantage of any Section 232 decision that limits imports or makes them more expensive. It was flatly stated at the AIST conference by a leading mini mill that customers would understand higher prices and accept them in return for a "healthy" steel industry. I am already seeing lost business opportunities due to fears over section 232 within the energy market and service center markets. Customers seem to be afraid that they may have more difficulty getting steel and some are moving toward domestic sources even if they only have a small percentage of imports. It is hard not to expect more of this when the Secretary of Commerce makes comments to the AIST encouraging the leading mills that were in attendance to think hard about what they need and make sure they communicate it to the DOC before the hearing on May 24th.  The other point that I am surprised does not receive more attention is why the Secretary of Commerce takes a leading role and participates on the panel at the May 24th hearing when he just recently stepped down from the board of the world's largest steel company and also happened to own the country's largest steel company before selling it to that firm."
Steel Market Update did ask each of the chief executives from the four service centers quoted above if they would be willing to go on the record and be quoted directly and each asked that their name and company be protected.
The issue of steel pricing and Section 232 is going to make the next few months quite interesting leading into our SMU Steel Summit Conference.

Latest in Steel Products Prices North America