Steel Products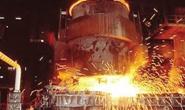 SDI Butler Site of Next Steel 101 Workshop Mill Tour
Written by John Packard
July 16, 2017
---
The very first Steel Market Update Steel 101: Introduction to Steel Making & Market Fundamentals workshop did not include a mill tour. It was held in Houston and, even though the class was interesting and educational, a few of the attendees told us how much better it would have been if they could have toured a working steel mill. We listen to our attendees. The next Steel 101 workshop was in Chicago and included a tour of the NLMK Portage, Ind., minimill. On Oct. 4-5, 2017, we will conduct our 23rd Steel 101 workshop in Fort Wayne, Ind., and our friends at Steel Dynamics Inc. (SDI) are allowing our group to tour their Butler, Ind., mill to help us reinforce the steelmaking and rolling process.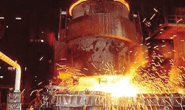 There are very few places more dynamic than an active steel mill. The idea of watching dirt become steel (integrated mill) or watching scrapped cars and other "junk" tossed aside by society (EAF or minimill) become new steel is fascinating. On the first day of our workshop, attendees go through a rigorous morning as our instructors describe the steelmaking and rolling processes. In the afternoon, we get to see a great deal of what was described in the morning.
At SDI Butler, Steel 101 attendees can expect to see an EAF (electric arc furnace) in action, ladle metallurgy, caster and hot strip mill. All part of the "hot" end of the operation. We then will see the "cold" side of the mill as we tour a cold mill and galvanizing mill. With luck, we will have time to view the SDI Butler coil coating line where paint is applied to steel substrate.
That evening, Steel Dynamics has graciously invited our attendees to a networking/cocktail and dinner party where we will mix with executives from the Butler facility.
On the second day of our workshop, we mix up the day as we begin discussing how steel is used and how metallurgists at the mill work with manufacturing companies and service center customers to develop the right steel for the end application. We walk through that process prior to discussing how steel is actually bought and sold into the marketplace.
Steel and related industries can be tumultuous at times for many reasons – some domestic and easily understood while others may be international in nature and on the surface unattached to steelmaking. We spend time discussing those, and we end the workshop talking about what is happening in today's market and where one can find information online to assist in the learning process after departing from our workshop.
Every Steel 101 workshop includes a 100+ page workbook, which is updated prior to every workshop. We will also include a three-month Steel Market Update Premium membership to our newsletter and website for all of those attending our Oct. 4-5, 2017 workshop.
You can find more information about the workshop, costs associated and how to register on our website, www.SteelMarketUpdate.com/events/steel101, or you are welcome to contact our offices at 800-432-3475 or 706-216-2140 for more information. You may also send us an email at info@SteelMarketUpdate.com.

Latest in Steel Products