Steel Mills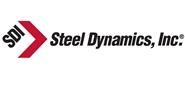 SDI Sees 'Positive Pricing Environment' Ahead of Section 232
Written by Sandy Williams
July 20, 2017
---
Steel Dynamics, Inc., is excited about the second half and is expecting growth in all sectors through 2018. CEO Mark Millett says the flat rolled arena remains very strong despite a slight turning of the automotive market. Infrastructure is continuing to grow, as evidenced by cranes and road work funded by states, if not federal coffers. Energy and construction are improving.
Order rates for SDI are solid with lead times 3-4 weeks for hot rolled coil and 5-6 weeks for value-added products. The Nucor $25 per ton price increase is likely to stick, said Millet, and be followed by others in the industry.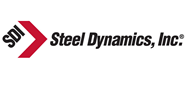 Several questions were asked about Section 232 during SDI's second-quarter earnings conference call today. Although import orders that were placed months ago have increased, third- and fourth-quarter import arrivals will be substantially lower as current import offers are "pretty dry," said Millett. Traders are shifting risks associated with Section 232 to customers, and most do not want to take on that liability, he added.
It is a "very, very positive" pricing environment, said Millett. "In terms of sheet, you have rising costs in Asia, appreciating ore in Panama, an appreciating global cost curve, positive demand trends in the U.S., and there is incredibly low inventory. It is almost astonishing that inventories are as low as they are given potential tightening that is right there on the horizon. On top of that, any trade action from Section 232, or any implementation of trade restraint, is just icing on the cake."
Millett said he has spent a lot of time in Washington with decisionmakers and "obviously there is a lot of politics at play." He was encouraged by Secretary Ross, in particular, who is "incredibly engaged" and "absolutely understands" all the issues. Millett expects Ross to take a very prudent and very strong approach in his recommendations to the president.
"I think they want to present a case that is positive and successful and gain support on the Hill," said Millet. "I am very encouraged that action will be taken and to the benefit of the industry."
Millett outlined three principal areas that are a concern for SDI and the industry. First is a broad resistance to imports on the sheet side to prevent circumvention and "whack-a-mole" issues. The industry does not want to eliminate imports, he said, but bring them down to a historical level of 20-22 percent of demand. At that level, the steel industry can be prosperous and manufacturing will still be supported.
Second is supporting the pipe and tube industry for energy. Before energy began its rebound, 60 percent of its demand was satisfied by imports largely from Korea. Energy pipe used to represent 8-10 percent of demand, and a reduction of imports would help the hot rolled coil sector.
Third is structural beams, a particular focus of SDI. In 2016, one million tons of straight structural beams were imported. Prefabricated beam imports have grown dramatically in the past few years to 1.8 million tons annually. Together, said Millet, that is 2.5 million to 3 million tons of imports in a market of 6 million to 7 million tons. "That is a huge, huge percentage of demand being satisfied by structural imports." SDI has about 1 million tons of unused capacity that could be directed toward that market.
When asked if reduction of imports will spike domestic steel pricing, Millett agreed there will initially be some emotional response, as well as response to an "incredibly tight supply." Prices should retract back to a more normalized number, but will still likely be higher than they are today, he said.
Steel Dynamics had strong financial results for second-quarter 2017 with net income of $154 million and net sales of $2.4 billion. Average steel product prices could not keep pace with consumed raw material scrap costs, resulting in steel metal spread compression. Average steel product selling price increased $36 to $779 per ton, while average ferrous scrap cost per ton melted increased $39 to $303 per ton. SDI's steel production utilization rate was 92 percent in Q2, down slightly from 95 percent in Q1, compared with an average industry rate of 74 percent.
For the second quarter, hot rolled and pickled and oiled shipments totaled 914,000 tons, cold rolled shipments were 138,000 tons, and coated shipments were 685,000 tons.

Latest in Steel Mills