Steel Mills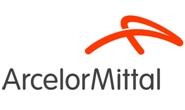 ArcelorMittal NAFTA Earnings Softer in Q2
Written by Sandy Williams
July 26, 2017
---
ArcelorMittal's NAFTA segment posted sales of $4.6 billion, a 3.3 percent decline from first quarter. Operating income decreased to $378 million from $396 million and EBITDA fell 3.3 percent to $506 million. Although average steel prices were higher in second quarter, they were offset by lower shipment volumes and higher costs, including planned maintenance at AM/NS Calvert and ArcelorMittal Dofasco.
Crude steel production slipped 7.3 percent quarter-over-quarter to 5.76 million metric tons due to planned maintenance. Steel shipments dipped 3.4 percent to 5.4 million tons driven by a 3.9 percent decrease in flat product volume that was partially offset by a 1.9 percent improvement in long products.
AM/NS Calvert is now operating at a 90 percent capacity utilization rate and production and shipments were higher in the first half of 2017 compared to the same period in 2016. Weakness in the NAFTA segment was seen mostly in Mexico and at Dofasco in Canada.
In second quarter, ArcelorMittal completed the slab yard expansion project at Calvert, and the Galvaline expansion at Dofasco.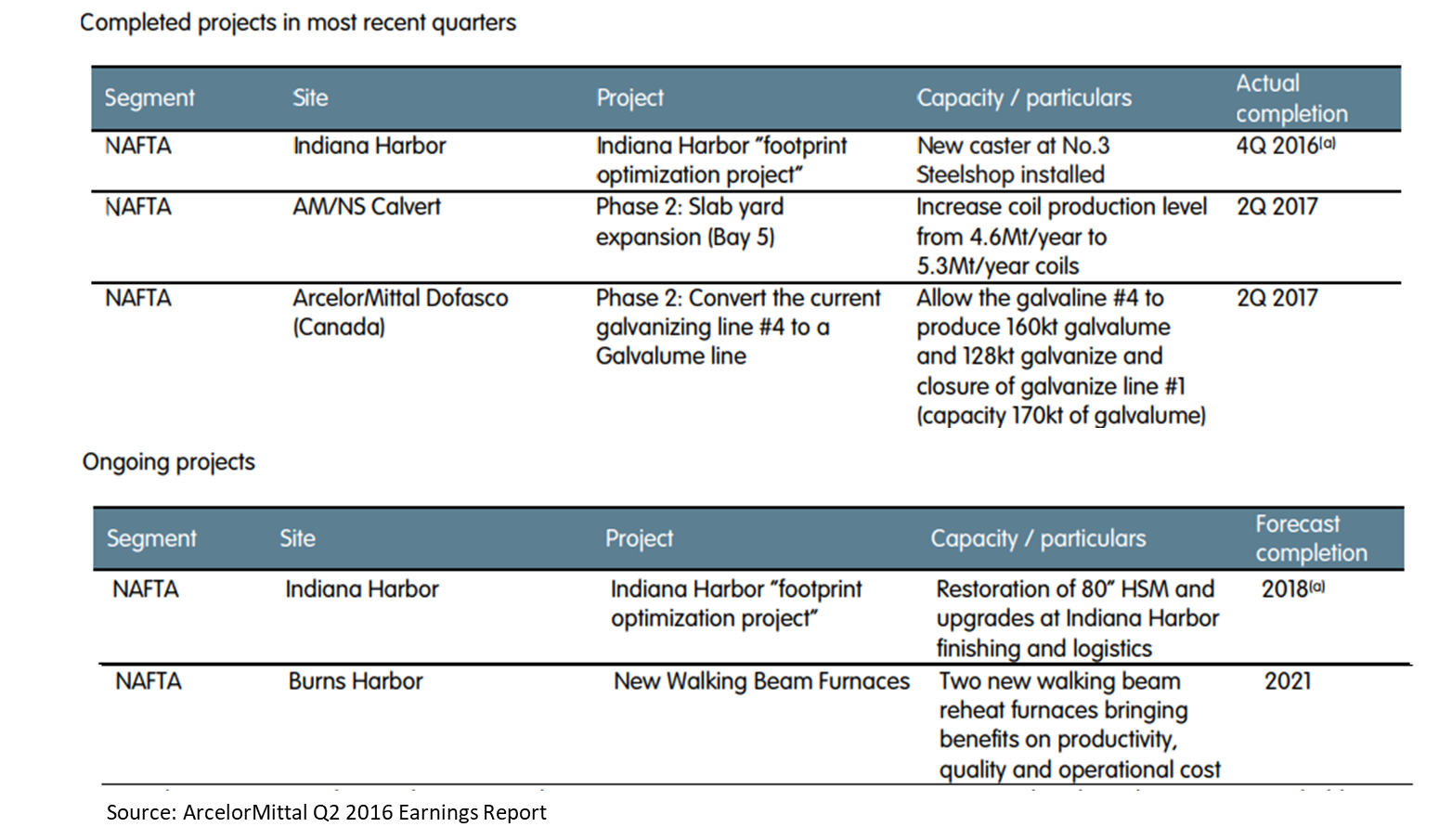 CEO Lakshmi Mittal commented during the earnings call that the North American market is doing well. "We are not overly concerned by the weakness in auto, the demand level is still very healthy. We continue to sell more of our advanced products into the U.S. automotive market. So, overall, the auto franchise in NAFTA is intact, if not improving. Overall demand levels, price levels, are healthy, and I don't see significant concern in our NAFTA business."
Mittal was asked to comment on China capacity reductions during the earnings call:
"From our point of view, China had 300 million tons of overcapacity. Year-to-date about 105 million tons of capacity has been shuttered. We think they should shut another 200 million tons to achieve a high level of capacity utilization, so there is still some way to go in achieving those numbers. Their number is about 150 million, so according to the Chinese they have about 45 million tons to go. The delta between our number and their number could just be that they have a much higher growth forecast, i.e. demand forecast for Chinese domestic production. If so, maybe the right number is something in between."
Overall Company Results
ArcelorMittal sales totaled $17.2 billion in second quarter compared to $16 billion in first quarter and $14.7 billion in Q2 2016. Net income for the quarter was $1.3 million, exceeding $1 million in first quarter and $1.1 million the previous year.
Crude steel production and shipments were relatively flat quarter over quarter. Crude steel production for the company totaled 23.2 million metric tons and steel shipments were 21.5 million tons. Iron ore production rose slightly to 14.7 million tons from 14.0 million tons in the previous quarter.
In its outlook remarks, ArcelorMittal noted improved market conditions compared to 12 months ago with steel spreads at healthy levels. As a result, the company is expecting steel shipments to be higher in the second half.
ArcelorMittal raised its 2017 global demand forecast and expects global apparent steel consumption to grow by 2.5 to 3.0 percent (the previous forecast was +0.5-1.5 percent). Apparent consumption in the U.S., excluding pipe and tube, is expected to grow 2.0-3.0 percent in 2017, Europe 0.5-1.5 percent, and China 2.5-3.5 percent.
"We have materially improved our financial performance in the first half of 2017, and continue to make important progress on our Action 2020 plan," Mittal said. "The recently announced acquisition of Ilva represents a unique opportunity to create value for our shareholders. Looking ahead, demand remains strong in our core markets supporting robust order books and healthy levels of steel spreads. However, it remains a matter of concern that we are not able to capture the full benefits of this demand growth due to continued high levels of imports. We continue to work towards achieving a comprehensive trade solution in response to unfair imports."

Latest in Steel Mills