Steel Products Prices North America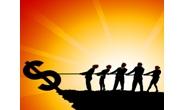 More Mixed Messages on Price Direction
Written by John Packard
August 10, 2017
---
One of the reasons Steel Market Update has constant contact with steel buyers and steel mills is because we are aware that pricing momentum can change on a rumor or a belief that supply or demand is shifting. We are seeing market sentiment being impacted by Section 232. At the same time, scrap prices are rising and steel buyers are being told to expect a new round of price increases. (Did the last one stick?)
This morning, we heard from the head of commercial for a domestic steel mill who told us, "Incidentally, for what it's worth, this week has been a very good week for us. The energy sector is active on HR, service centers are buying pickled and oiled [HRPO], metal builders are active on coated. [I am] going to be on the sidelines for a while to see what happens with alloys and steelmaking costs."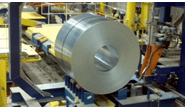 The mill executive continued, "I was playing around with [unnamed steel index] charts today and noticed that the HRC delta between USA and China has narrowed by about $180 per metric ton over the last four or five months, and $250 since last August. I think USA prices, in relative terms to the rest of the world, are kind of lagging. Nutty to think about this, but this market is odd to say the least."
Earlier this week, the same mill told SMU that their next price move on flat rolled would be up $20 to $40 per ton.
SMU asked another steel mill general manager if the time was right to increase flat rolled steel pricing. His response: "Wrong time for that, I think."
A third steel mill executive told us their order book was "steady" and, at the same time, their customers were not worried about being able to get their September and October tons.
One of the minimills mentioned that scrap prices are up for the EAF mills by $10 to $20 per gross ton. "Spreads will shrink if prices don't rise," he said. He would not comment on what his mill would be doing on prices.
What Do Steel Buyers Think?
"Some mills have irrational exuberance, others are more reserved," one steel buyer told SMU this afternoon.
A Midwest service center told us, "Some mills noting orders are solid – pricing should rise with scrap. Others admit they could use orders on certain products.  Interesting moment, given raw materials going higher…but finished product seemingly steady."
A Canadian service center shared the following, "Most suppliers are holding on to see what happens with 232 and now 301. Most are expecting little to no movement in the short term."
"Rumor, obviously, is that Nucor will announce another $30/ton increase this week, but no confirmation on that. We're not sure how universally that will be supported based on current lead times continuing to be relatively short," said a large distributor with multiple locations. "Hot rolled has the most support currently and CR/coated are maintaining."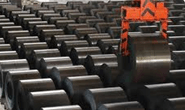 A very large national service center told SMU, "Nucor is promising a price increase late in the week. Question lingers if high volumes of imports in Q2 will have pricing impact in Q3 as that material is sold into the market. I think students of the market are split on future price direction. I have talked to some that believe prices will rise, some thinking it will fall, and some thinking flat pricing for the next 60-90 days. I believe there is more downward pricing pressure in the next days than up."
An Ohio Valley service center chipped in with, "The mill sales reps are well trained, but also have loose lips. I haven't seen a crack in the armor yet, but it sure feels like it's coming. Scrap may be the great equalizer?"
We asked a Chicago service center what they thought about steel prices and what the next price move would be (and why)? They told us, "Scrap [rising] upwards of $15.00 in Chicago. However, a lot of foreign CR/Galv has came in and the mills are not doing as well as they would like in production of CR/Galv. Minimills, not all, still have good lead times; the more specialty the product, the worse off. Mittal Riverdale, no spot or lead time available. Gallatin [Nucor], another specialty mill, doing very well. U.S. Steel looking for spot at $33.00/cwt, not booking and then asking if they can get another look. Mittal contract tons are coming in solid; [they are] watching to make sure we are not overbooking. Hearing that Big River is taking HR orders up here in Chicago at good numbers. Re-roll mills holding their pricing as well. On CR, no increase from Worthington and only a slight increase from another re-roller on spot heavy gauge CR. Others holding firm and increasing price.  Since they don't really control their costs, I would imagine they have [no option but] to try to increase."

Latest in Steel Products Prices North America