Final Thoughts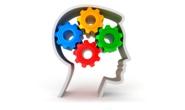 Final Thoughts
Written by John Packard
August 11, 2017
---
I was advised late on Friday afternoon that we should expect a Nucor price increase early next week. With scrap prices firming $10 to $30 per ton our expectation is for the increase to be $25-$30 per ton. Then the question will be will the industry support another increase after tepid (at best) support for the last increase made in July. On July 19, Nucor advised their flat rolled customers of their intention to take prices up by $25 per ton. The other mills followed with similar increase announcements except NLMK USA, which asked for $40 per ton (and UPI on the West Coast asked for $50 per ton).
SMU will begin our mid-August flat rolled steel market trends analysis on Monday, Aug. 14, at 8 AM ET. If you receive an "invitation to participate" please take a moment to click on the button contained in the invitation, which will take you to our questionnaire. Thank you in advance for your participation and feedback.
The following steel mills are registered to attend this year's SMU Steel Summit Conference at the end of this month: ArcelorMittal Mexico, ArcelorMittal Dofasco, ArcelorMittal/Nippon Sumitomo Calvert, Ternium USA, Ternium Mexico, NLMK USA, Nucor, Nucor Mexico, Nucor Canada, Kandil Steel (Egypt), California Steel Industries, AK Steel, CSN USA, North Star BlueScope, Steel Dynamics Inc., The Techs, U.S. Steel, Worthington Industries, USS/POSCO, Big River Steel, SSAB Americas, Algoma, AHMSA, Stelco. Besides these mills, also attending will be many international trading companies with affiliations with steel mills such as Tata, ThyssenKrupp, Uttam, Severstal and many Japanese companies (many represent Wheeling Nisshin).
If your supplier is not listed, you are welcome to suggest to them that they may want to attend. If you are unsure if your supplier is registered and you are already registered, you can use the SMU Events App to search for their company or the individual's name.
Just two weeks to go before the start of our 7th SMU Steel Summit Conference. We are working hard to make sure this year's conference is the most entertaining and educational event yet. We have a great group of speakers, a new look and a record number of manufacturing and steel executives already registered to attend.
As always, your business is truly appreciated by all of us here at Steel Market Update.
John Packard, Publisher

Latest in Final Thoughts