Steel Products Prices North America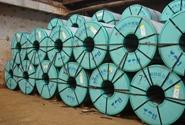 Foreign Steel Imports Still Flooding U.S.
Written by John Packard
August 17, 2017
---
The U.S. Department of Commerce released the latest license data for foreign steel imports for the month of August. Beginning in March 2017, imports have exceeded 3.0 million tons, perhaps peaking in June at just shy of 4.0 million tons. The expectation has been for import levels to drop due to concerns about the Section 232 investigation on steel, which began earlier this year. License data collected through Aug. 15 suggests the trend of higher than expected imports remains intact.
There are products that are surging despite antidumping and countervailing duty decisions against foreign producers.
The domestic steel mills are also very active, purchasing foreign-produced semi-finished steels (mostly slabs), which can only be used by the mills themselves. About 25 percent of total steel imports are slabs/billets going to the domestic mills for re-rolling and sale within the U.S.
When all is said and done, Steel Market Update expects August foreign steel imports will end the month close to the 3-month moving average of 3.5 million tons.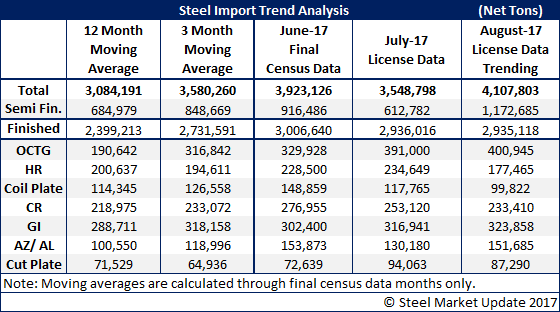 Latest in Steel Products Prices North America