Steel Products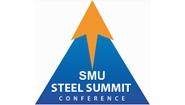 SMU Steel Summit 2017 Registration to Close on Friday
Written by John Packard
August 17, 2017
---
The response to this year's SMU Steel Summit Conference has been overwhelming. So much so that we will close registrations as of the end of business on Friday, Aug. 18. As of Thursday morning, we had less than 10 seats remaining to be sold before we reached a standing room only situation.
The conference will be officially sold out for the first time in our seven-year history.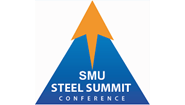 This will be the largest audience attending a SMU Steel Summit Conference, breaking our record set last year (which broke the record set the year before).
We are looking forward to hosting everyone registered. We believe we have a very strong agenda and slate of speakers from the "Pre-Summit" program on Monday afternoon, Aug. 28, to the end of the conference around 3 PM on Wednesday, Aug. 30.
SMU President and CEO John Packard will have more details about our attendance and the breakdown of those attending the conference during his opening remarks on Tuesday, Aug. 29.
The Steel Market Update team wishes to thank every one of you registered for this year's conference. Your support is invaluable to SMU and the goals we have set for ourselves to provide relevant and timely information to the industry.
Already Registered – Download our SMU Events App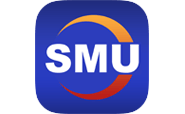 For those of you who are registered, you will want to download our Steel Market Update Events App. Inside the App, you will be able to search the attendee list by individual or by company, review the conference agenda, review the speakers and their biographies, take our "Pre-Summit" poll (which can be found in the Activities section of the App), use social media, post pictures, communicate with other attendees and, at the end of the conference, download the presentations directly from our App. If you need help, please contact Brett@SteelMarketUpdate.com or by phone: 706-216-2140.
Thank You.
John Packard, Tim Triplett, Ray Culley, Brett Linton, Diana Packard, Sandy Williams, Alison Lalonde, Peter Wright, John Eckstein, Steve Painter, Mario Briccetti and Steve Murphy.

Latest in Steel Products