Steel Products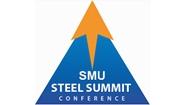 SMU Steel Summit Conference is Sold Out
Written by John Packard
August 18, 2017
---
For the first time since Steel Market Update began hosting the SMU Steel Summit Conferences, we have officially sold out the August 28-30, 2017 Conference.
This year's conference, which is our 7th, will be the best attended as we host more than 600 manufacturing, steel service centers, steel mills, trading companies and toll processors as well as executives from companies associated with those industries.
The conference has an international flair this year with companies attending from England, Poland, Ecuador, Mexico, Egypt, Turkey, Japan, Canada and the United States.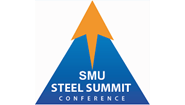 This will be the first conference covered by television with a crew from HNK Japan Broadcasting Corp which is the Japanese equivalent of PBS here in the United States. The conference is also being covered by trade publications: Platts, Steel Business Briefing, Argus Media, Metal Center News, The Fabricator, Steel Orbis and Modern Metals.
We are looking forward to an excellent conference with great speakers/agenda and a deep pool of companies and individuals actively involved in buying and selling of steel to network with.
We will be Tweeting during the conference and you can find our tweets @SMUsteel or using the hashtag #SMUSteelSummit or SMUSteelSummitConference
SMU will also cover the conference in our newsletters which will be published on Sunday, Tuesday and Thursday evenings. Some of that information may also be shared on our blog which is on our website: www.SteelMarketUpdate.com
SMU wants to sincerely thank everyone who has registered or who has suggested our conference to your suppliers, customers or contacts within the industry.
Our 8th SMU Steel Summit Conference will be held in Atlanta on August 27-29, 2018 at the Georgia International Convention Center.

Latest in Steel Products