Steel Products Prices North America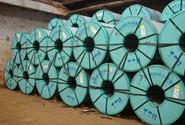 August Foreign Steel Trending Over 3.5 Million Tons
Written by John Packard
August 23, 2017
---
Today, 25 steel mills and related companies, as well as the American Iron and Steel Institute (AISI) and Steel Manufacturers Association (SMA), sent a letter to President Trump asking that he act on Section 232 and stop foreign steel from damaging the domestic steel industry. According to the letter, 30 percent of the apparent supply for June 2017 was foreign steel. July will be lower than the 3.9 million tons imported in June. However, August is trending higher than July and, at this moment, is trending toward a 3.7-million-ton month.
The U.S. Department of Commerce released foreign steel import license data for the month of August through the 22nd of the month. The trend for August is for imports to exceed 3.5 million net tons. We are seeing large numbers of imports in all flat rolled products. Galvanized is on its way to another 300,000 ton month. Cold rolled is on pace for low 200s, hot rolled for right around 200,000 tons. Galvalume is trending toward 140,000 tons. All of these are high numbers and have to be of concern to the steel mills. Thus the letter sent to the president today.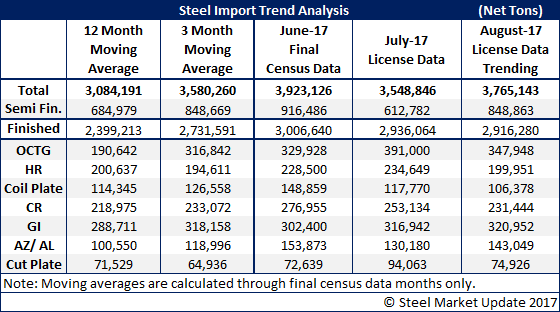 The license data below was collected between the 19th and 25th days of each respective month. As you can see, August is trending higher than what we were seeing in any of the past four months with the exception of June 2017. June was the highest import month going back two years, prior to the filing of the AD/CVD trade suits.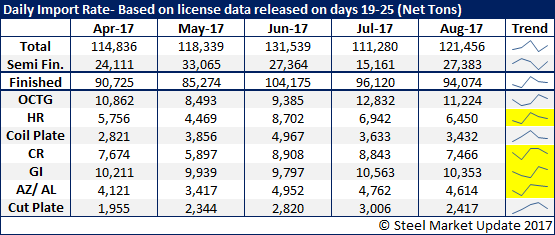 Latest in Steel Products Prices North America