Steel Products Prices North America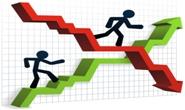 Comparison Price Indices: Another Week of Mixed Results
Written by John Packard
September 5, 2017
---
The various steel indexes followed by Steel Market Update (SMU) had flat rolled and steel plate prices as mixed last week.
SMU, Platts and SteelBenchmarker all had hot rolled prices as averaging $630 per ton. SMU had HRC up $5, SteelBenchmarker was up $10 and Platts remained the same as the prior week.
Cold rolled saw SteelBenchmarker up $9 per ton to $795 per ton while Platts ($800) and SMU ($815) remained the same last week, compared to the week prior.
Galvanized was down $5 per ton at SMU and Galvalume was off $10. The galvanized number is for .060" G90 while the Galvalume benchmark item is .0142" AZ50, Grade 80.
Both Platts ($680 FOB SE Mill) and SMU ($710 delivered) had plate prices as unchanged. SteelBenchmarker, which only produces their prices twice per month, reported plate as up $15 to $711 per ton, FOB mill.

FOB Points for each index:
SMU: Domestic Mill, East of the Rockies.
SteelBenchmarker: Domestic Mill, East of the Mississippi.
Platts: Northern Indiana Domestic Mill.
Latest in Steel Products Prices North America