Steel Products Prices North America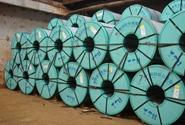 Foreign Steel Imports Continue at 3.5 Million Ton Pace
Written by John Packard
September 7, 2017
---
The U.S. Department of Commerce (DOC) released final census data on July foreign steel imports. The DOC advised total steel imports of 3,482,524 net tons. When semi-finished steels are removed (slabs/billets/blooms), finished steel imports totaled 2,896,389 net tons.
At the same time, the DOC advised the latest license data for the month of August. As of Sept. 6, it appears August foreign steel imports will match those of July at about 3.5 million tons. Finished is expected to be close to July levels, as well, around 2.7-2.8 million net tons.
Flat rolled tons are surging due to fears of a possible Section 232 decision that was expected to come in July. The orders that are arriving in July, August and potentially September were ordered with an understanding that President Trump was going to find foreign steel as hurting national defense. Now that this is in limbo, we are not quite sure what is going to happen with imports over the balance of the year.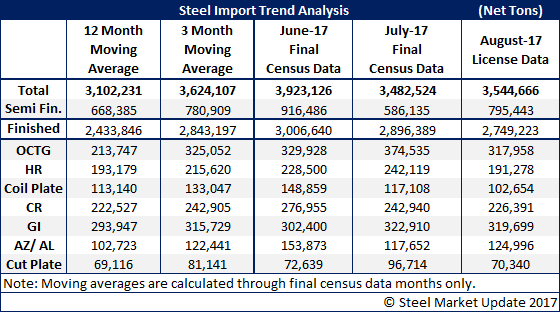 Latest in Steel Products Prices North America