Economy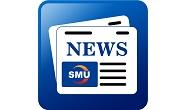 September 2017 at a Glance
Written by John Packard
October 1, 2017
---
SMU Price Momentum Indicator is now at "lower," meaning flat rolled steel spot prices are expected to move lower over the next 30 to 60 days. Steel prices have begun to retreat with benchmark hot rolled beginning the month at $630 per ton ($31.50/cwt) and ending the month down $20 to $610 per ton ($30.50/cwt).
Our SMU Steel Buyers Sentiment Index averaged +67.50 as a single data point and our three-month moving average (3MMA) rose by the slimmest of margins from +65.67 to +65.83.
Scrap prices moved sideways during the month of September and are poised to go lower this month.
Zinc prices continue to trend higher, ending the month of September at $1.4503 per pound. A few mills announced new zinc coating extras for galvanized, but not all mills have followed – particularly U.S. Steel, ArcelorMittal USA and Nucor.
The spread between MSCI and SMU inventories remained quite significant. SMU has rolled out a new inventory index (not shown below) that shows service center inventories averaging 2.7 months of supply. MSCI has flat rolled at 2.0 months.
Our Apparent Excess/Deficit model, which uses the MSCI data, shows service center inventories as being balanced (-26,000 tons).
Final Census data on imports brought in during July has imports dropping close to 400,000 tons to 3.9 million tons in June and 3.5 million tons in July.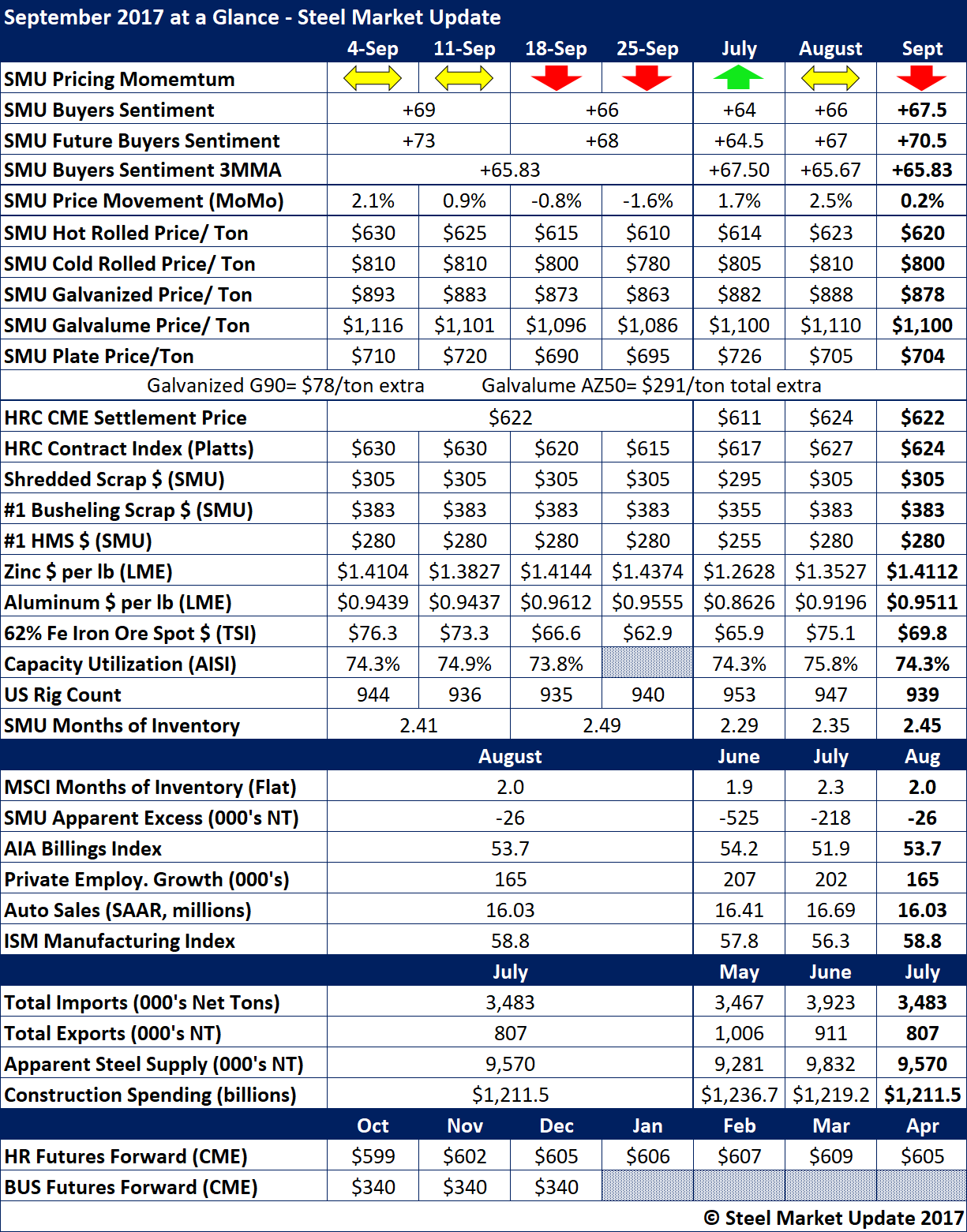 Latest in Economy