Steel Mills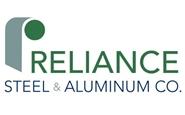 Reliance: Energy and Nonresidential Construction Improving
Written by Sandy Williams
October 26, 2017
---
Reliance Steel & Aluminum experienced an uptick in orders for energy and nonresidential construction during the third quarter. Demand, in general, was stronger than anticipated, however tons sold are expected to decline 4.0 to 6.0 percent in the fourth quarter due to seasonal slowdowns and fewer shipping days.
Reliance anticipates the average selling price in Q4 will be flat or down 2.0 percent compared to the third quarter due to lower activity level. Reliance supports the recent mill price increases and passed on costs to customers. Price increases will likely be reflected in inventories in the first part of 2018.
In the carbon steel market, pricing for steel end market products improved marginally due to the July price hike by the mills and lower imports, said Executive Vice President and COO Jim Hoffman. However, significant price reductions for products late in the third quarter will impact Q4. Better carbon pricing is expected in 2018.
The recent hurricanes in the Southeast had little or no impact on third-quarter earnings. There was no damage to Reliance facilities, inventories, or equipment. Some facilities did close for a few days or reduced shipments until customers reopened. Any losses were recovered by the end of the quarter. Rebuilding in the region will provide added opportunities for Reliance going into 2018, the company said.
Due to the low spread between domestic and foreign steel and a forthcoming resolution of Section 232 in early 2018, imports levels are expected to remain the same or decline through the rest of 2017. Reliance looks forward to an infrastructure bill that will provide more construction opportunities.
The drop in plate prices was attributed to the declining heavy industry market. Although the market is down, Reliance has not lost any market share.
"We will continue to focus on maximizing our gross profit margin while managing our inventory accordingly," said President and CEO Gregg Mollins. "Despite continuing uncertainty in the marketplace, both pricing and demand levels are better than they were a year ago and we remain optimistic about the potential for increased infrastructure and equipment spending, which should help support earnings growth."
Reliance total sales were $2.45 billion in the third quarter, an increase of 12.1 percent from Q3 2016, but down 1.0 percent from second quarter. Total tons decreased less than anticipated, down 1.2 percent versus expectations of a decrease of 3.0 to 5.0 percent, primarily on strength from energy and nonresidential construction. Reliance sold a total of 1.5 million tons in the quarter at an average selling price of $1,603.
Carbon steel sales of 1.22 million tons resulted in sales revenue of $1.3 billion. Average carbon steel selling price increased 0.4 percent from Q2 and 6.6 percent from third-quarter 2016.

Latest in Steel Mills