Steel Products Prices North America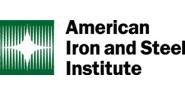 Steel Imports Up 20% for the Year
Written by Tim Triplett
October 28, 2017
---
Steel imports into the U.S. increased by nearly 20 percent in the first nine months of the year, giving imports an estimated 28 percent share of the U.S. steel market—much to the ire of domestic steelmakers.
Citing preliminary Census Bureau data, the American Iron and Steel Institute on Wednesday reported that steel imports year to date totaled 29,663,000 net tons, up 19.6 percent from the same period in 2016. Finished steel imports comprised 22,890,000 of that total, an increase of 15.7 percent. The difference between the two figures is semi-finished steel or ingots, billets and slabs purchased by U.S. mills.
For the month of September, the U.S. imported 3,051,000 net tons of steel, down 10.3 percent from August, including 2,438,000 net tons of finished steel, down 1.4 percent.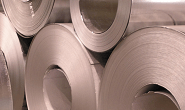 By product category, oil country goods saw by far the biggest increase in imports, up 255 percent for the year. Other products experiencing double-digit gains include: line pipe, up 60 percent; standard pipe, up 45 percent; mechanical tubing, up 32 percent; cold rolled, up 28 percent; sheets and strip all other metallic coatings, up 26 percent; sheets and strip hot-dipped galvanized, up 22 percent; and hot rolled bars, up 19 percent.
For the month of September, compared with August, rebar saw the biggest jump with imports up 85 percent. Imports of line pipe increased by 35 percent, tin plate by 31 percent, oil country goods by 23 percent and plates in coils by 11 percent during the month.
From where is all this imported steel coming? For the first nine months of 2017, South Korea lead all offshore suppliers with 2,949,000 net tons of finished steel, down 2 percent vs. the same period in 2016. Turkey was second with 1,944,000 tons, an increase of 5 percent on the year. Japan followed with 1,234,000 tons, down 14 percent. Imports from Taiwan increased by 36 percent to 1,026,000 tons, while shipments from Germany grew by 6 percent to 1,001,000 tons.
In September, finished steel imports from South Korea dipped by 11 percent from August, but the Asian nation remained the largest offshore supplier at 321,000 net tons, more than twice any other country.
President Trump is the target of blame from many in the domestic industry who maintain that his failure to act on Section 232 trade action as promised in June has actually caused imports to surge ahead of possible new tariffs or quotas. While that may be true in one product category more than another, it does not appear to be the case overall. Looking at the latest Census data as a three-month rolling average, imports in the July-September time period were actually 3.7 percent below the total in April-June, AISI reports.
The administration has made no indication of when, or if, it will take steps to curb steel imports in the name of national security. The issue could remain on hold as late as mid-January, which is the deadline for the Commerce Department to deliver the results of its Section 232 investigation to the president.

Latest in Steel Products Prices North America