Steel Products Prices North America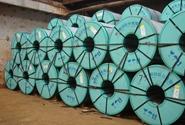 October Foreign Steel Imports at 3.1 Million Tons
Written by John Packard
November 9, 2017
---
Foreign steel imports for the month of October 2017 were just over three million net tons, based on the license data released by the U.S. Department of Commerce (DOC) earlier this week. The 3,110,002 net tons were essentially unchanged from the Final Census Data released for the month of September when the U.S. imported 3,086,196 net tons.
Finished steel imports totaled 2,499,129 net tons with the balance of the 3.1 million consisting of 610,874 net tons of semi-finished steels (mostly slabs). As you can see by the graphic below provided by the U.S. Department of Commerce, foreign steel imports have been consistently above the 2016 average beginning in March. We will discuss why that occurred and when it may return to more "normal" levels in this article, as well as other articles in today's edition of Steel Market Update.
Note that the numbers in the graphic below are shown in metric tons by the DOC. The numbers provided by Steel Market Update are always shown in net tons (2,000 pounds per ton) to make it easier for our U.S. readers to relate to the data.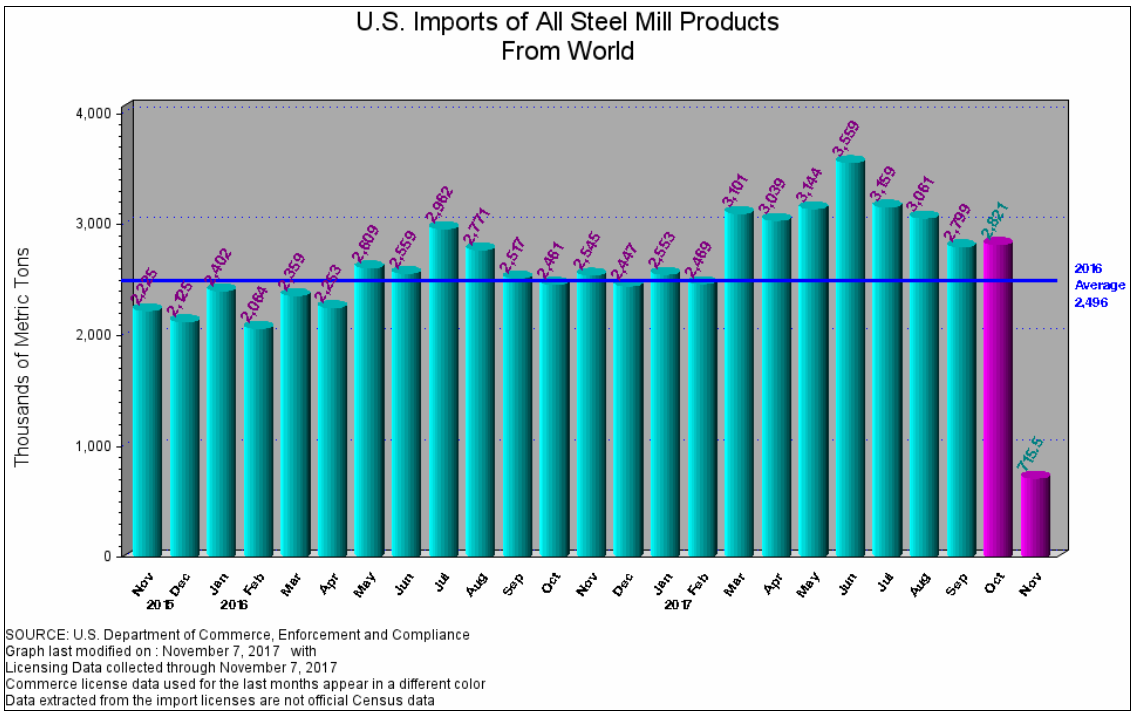 Through calendar year 2017, we have seen foreign steel imports exceeding the 2016 average. It is SMU's opinion this is due to a number of factors:
The response to President Trump's initiation of the Section 232 investigation on steel. The question we have now is will the tonnage of imports of hot rolled, cold rolled, plate and coated products shrink in the coming months or will they rebound with the Section 232 investigation hitting a "snag?" Section 232 is being pushed out to after the Tax Reform Bill is passed, which appears will not be until late December or into January 2018.
The spread between hot rolled and cold rolled/coated base prices. The normal spread of $100-$120 per ton has been changed to $200 per ton, thus allowing space for foreign steel to be priced competitively, in some cases in spite of duties already assigned by the U.S. government due to dumping suits (see separate article on imports in this issue of SMU). A good example of this was presented to SMU by a steel buyer located in Texas. He advised us that his Mexican hot rolled supplier is quoting $30.35/cwt ($607 per ton) FOB the U.S./Mexico border. Cold rolled, on the other hand, can be procured out of various countries at $34.25/cwt FOB Houston. The Mexican hot rolled number is very close to domestic pricing and the incentive to buy is limited to only those who can afford the freight (i.e. U.S. mills' freight to the customer is higher). The cold rolled number FOB Houston is $100 per ton below the SMU CRC average for new orders this week. Steel buyers will bring in foreign cold rolled when there is a $100 per ton advantage. That advantage grows for some buyers who have higher domestic freight than what is being charged coming off the docks. If the normal $100-$120 per ton spread were in place, there would be no incentive to buy foreign steel.
There has been an increase in slab imports with Acero Junction and AM/NS Calvert both taking more tons.
We have to take into consideration the value of the dollar against foreign currencies. The stronger the dollar, the more incentive for other countries to send steel into the U.S. and collect more valuable dollars in the process.
What is important to SMU is how the various products we follow are faring. Are we seeing reductions in the amount of flat rolled, plate and oil country tubular goods (OCTG) when compared to earlier this year? So far, the answer is no. The expectation is for imports to soften due to higher selling prices in the world markets (see HRC price offer out of Mexico above). Section 232 is still out there, but it appears it is being discounted as possibly not happening at all, and the market is in the process of adjusting to that potential reality. We will need to watch the foreign markets closely to see if we finally get the slowdown that was anticipated for earlier this year.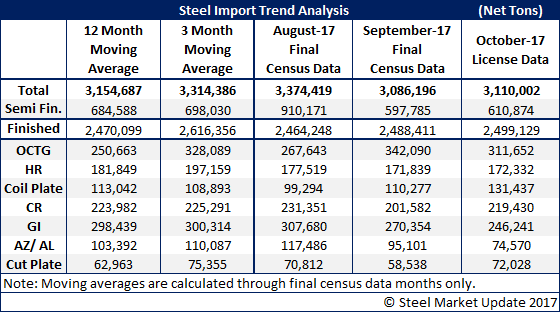 Latest in Steel Products Prices North America